A guide to Spain's best city break destinations
Wednesday, 17 October 2012 1:31 PM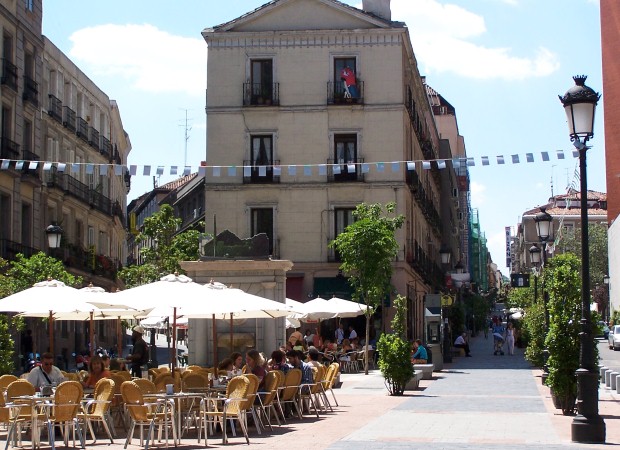 ---
Spain might be best known for its sun, sea and sand, but it's also home to some amazing cities that are ideal to explore on a holiday. In the country's metropolises, history, culture, art and a vibrant way of life all combine to create something truly special.
Here are the highlights of three of the best locations for a Spanish city break – you can find more information about how to get there and where to stay here.
Barcelona
If you're torn between spending time on the beach and discovering a new city, Barcelona will be the perfect compromise. Home to several urban beaches, it's ideal if you want to work on your tan and splash in the sea for at least part of your break.
However, Barcelona has plenty to offer away from its golden sands. The following are some of the attractions you shouldn't miss:
• Gothic Quarter – For a walk through Barcelona's history, you can't beat a stroll in the Gothic Quarter. Here you'll find medieval castles, churches and even museums lining the streets. The Placa del Rei is a good spot to visit if you want to see some beautiful architecture.
• Sagrada Familia – Talking of architecture, you can't stay in Barcelona without visiting its most famous landmark – the Sagrada Familia – which was designed by Antoni Gaudi and is a spectacular sight.
• Nightlife – From El Born and its trendy cocktail bars to Eixample with its techno clubs, there's something for everyone in Barcelona once the sun goes down. If bars and clubs aren't your thing, treat yourself to a meal at one of the city's top restaurants instead.
Madrid
It should come as no surprise that Madrid is a fantastic place for a city break, given that it's Spain's capital and is home to all manner of attractions. There is plenty of history, art and culture to be discovered on a trip to the city. Here are some places that should be on your itinerary:
• Plaza Mayor – This impressive square is home to the Royal Palace, the city's Opera House and the Almudena Cathedral. A bronze statue of Felipe III stands in the centre of the square, while the arcades surrounding it are home to shops, restaurants, cafes and bars.
• Prado Museum – Any art fans should ensure they set aside a day to peruse the works hanging in the Prado Museum, which boasts the world's most comprehensive collection of Spanish art from the 11th to 18th centuries. Goya, Velazquez and El Greco are among the artists whose work is displayed here.
• Calle de Serrano – If you want to indulge in some retail therapy during your city break, make sure you browse the stores on Calle de Serrano in the Salamanca district. Famous designers and high-end jewellers line Madrid's so-called Golden Mile.
Palma
Palma is Mallorca's capital and it offers an interesting mix of urban and natural attractions. It is located on the island's coast, so you're never far away from gorgeous beaches and secluded coves. Within the city itself, there are various places worth visiting, including:
• Old Quarter – Protected by city walls that were constructed in the 18th century, the Old Quarter of Palma is a charming mix of narrow streets lined by churches, mansions and even palaces. Keep an eye out for the various courtyards hidden among the buildings.
• Es Baluard Museum of Modern Art – This gallery displays works from the likes of Picasso, Cezanne, Gauguin and Barcelo, making it a favourite among art enthusiasts.
• El Olivar Market – Mallorca produces a selection of tasty delicacies, including Mahon cheese, sobrasada and even its own wine. You can pick up some of these goods and sample a few local dishes at this delightful market.