From the wilderness of Alaska to the beaches of California, the USA offers a dazzling array of environments and sights.
However, as the country consists of 50 states and borders both the Pacific and Atlantic oceans, taking in just a small hint of what it has to offer is likely to prove a monumental task.
As such, taking a USA trip could be an effective way to take in this sprawling country and for those searching for some sun, there could be no better place to start an adventure tour than California. Located on the shores of the Pacific Ocean, people visiting the state on an adventure tour will find plenty of things to do, from surfing to sailing in San Francisco Bay.
Hiking, fishing and camping are just a few other activities on hand in the Golden State.
Get your kicks on Route 66
When it comes to travelling in America, Route 66 is bound to spring to mind.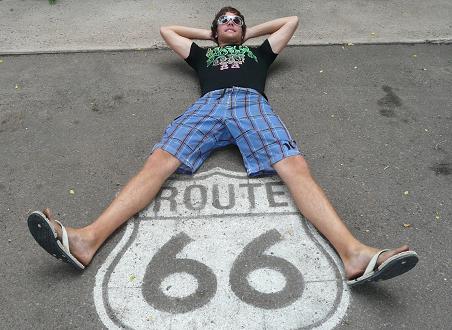 Beginning in Chicago and ending 2,448 miles later in Los Angeles, the route – immortalised in the Nat King Cole song (Get Your Kicks On) Route 66 – has become a classic element of USA holidays.
However, while it is now no longer possible to journey across the majestic road in its entirety following its removal from the United States Highway System in 1985 and replacement by the Interstate Highway System, sections of the route in Missouri, Illinois, New Mexico and Arizona have been awarded National Scenic Byway status.
As such, those looking for classic America holidays could find that they are still able to take in some of this famous road by car. Of course there are a variety of other ways to travel through the USA, including train and by air.
Stunning wildlife and natural scenery
Those looking for a sense of nature while travelling in America will find astounding sights across the country. One spectacle those on a USA trip may want to see is the dramatic Niagara Falls in New York state.
Meanwhile, the Grand Canyon certainly lives up to its name. Located in Arizona, the gorge measures 277 miles horizontally and – at its deepest point – has a 6,000 ft drop.
Stopping off at one of the country's national parks is also certain to prove a hit with nature lovers travelling across America.
And although there are parks located throughout the USA, Yellowstone – the nation's oldest – may be a particularly popular choice. Straddling Wyoming, Idaho and Montana, the park contains wildlife including elk, grizzly bears and wolves, as well as the famous Old Faithful geyser.
Travellers looking to get further into the wild may also want to consider heading north to Alaska. Located north of the main body of the country, those wanting to take in the state on a USA trip may wish to make their way to it by through the roads of Canada or by taking a flight from several airports located in the 'lower 48' states.
Upon reaching Alaska, visitors will have the opportunity to view animals such as polar bears, blue whales, moose and bald eagles in their natural habitats.
Cities and culture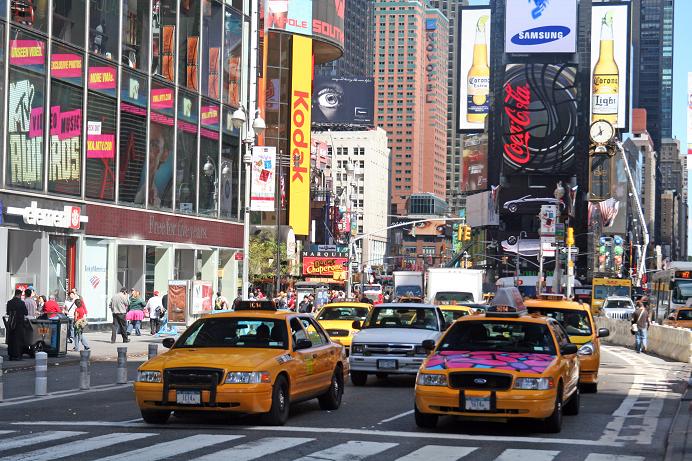 However, those seeking a bit more civilisation during their USA trip may want to pay a visit to one of the country's major cities.
And one which is almost certain to spring to people's minds is New York City. With a population of more than 19 million people, America's largest city – and perhaps the most famous city in the world – is sure to delight all visitors.
Culture vultures in particular will find plenty to do in New York, with the Museum Mile section of Fifth Avenue containing ten museums including the Guggenheim and the International Centre of Photography.
Of course there are a number of other world-famous sights such as the Statue of Liberty, the Empire State Building, Times Square and Brooklyn Bridge to take in. However, those looking to take a break from the urban environment may wish to head over to Central Park in Manhattan where the stunning natural scenery offers a refreshing change from the city's skyscrapers.
Of course, there are plenty of other American cities than New York, with Detroit, Chicago, Boston and Miami just a few of the other major conurbations that people on holidays in America many want to consider visiting.
Whether you're after world-famous museums, hiking in woods and mountains, relaxing by the coast or simply enjoying being on the open roads, a USA trip is bound to have the thing for you.
---