Experience the magic of Zambia on safari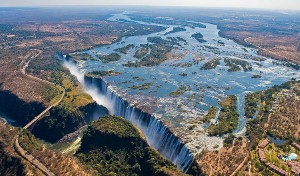 If you are planning Zambia holidays then Africa Travel Resource can help ensure it is the trip of a lifetime.
We specialise in creating tailor-made, unusual and authentic breaks for people wishing to explore what is one of the most fascinating and beautiful continents on Earth.
If you really want to get off the tourism trail, while still experiencing many of the attractions Africa is famed for, then a safari in Zambia could be perfect.
The country is less commercial than many of its neighbours, which means you will not have to put up with hoards of tourists. But you will still be able to spend your days basking in the stunning scenery and spotting exotic animals.
For an African adventure with a difference, why not visit Africa Travel Resource today? And to find out why we think Zambia is one of the best destinations to visit, read on.
Experience a Zambian safari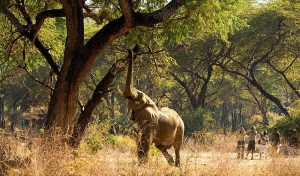 One of the best spots for a Zambia safari is South Luangwa, the finest nature park in the country. It is split through by the Luangwa river and bordered by the Rift Escarpment.
Nestled in this rift valley, the water has been able to beat a path across the land, helping to create rich grasslands and oxbow lakes on its journey.
As well as the striking landscape, you will have the chance to spot just as many fascinating creatures here as you would in the perhaps better-know South African and Kenyan parks.
Indeed, many experts believe this is the best game reserve on the planet and depending on what way you decide to explore it, you could spot bushbabies, lions, leopards, elephants, giraffes and hippopotamus during you time here.
It is for this reason, perhaps above all others, which makes a trip here the real experience of a lifetime.
Choosing your adventure
Now that you have decided to come on safari in Zambia, you can choose how you will set about exploring.
At Africa Travel Resource you can select to get about on foot, spending the night at comfortable satellite camps as you make your way across the park.
For a real treat you may wish to take advantage of the fact that safaris are able to continue here for a few hours after the sun sets, which could allow you to spot creatures you may not have seen during the daylight.
And to really visit the park in style, why not book a book a microlight safari where you will be able to cover even more of this splendid reserve?
Thanks to the popularity of these types of breaks in Zambia, you will find the campsites are packed with character and the atmosphere warm and intimate.
Plan your adventure with Africa Travel Resource
In addition to South Luangwa, there are many more amazing reserves you can visit when you come to Zambia, including North Luangwa, Lower Zambezi and the wilderness of Kafue. And we still haven't mentioned what is perhaps the country's most popular attraction – the iconic Victoria Falls at Livingstone.
As you can see, there are so many reasons why Zambia is a destination you will never forget.
We can help you to really get under the skin of this beautiful country and after you have taken one holiday there you are sure to want to return. And we can also be of assistance if you are getting ready for a visit to another African destination, like Tanzania, Botswana or Zanzibar.
Call us on 01306 880 770 and start planning your trip today.

---