Ideas for multi-destination gap years
Saturday, 26 May 2012 12:54 PM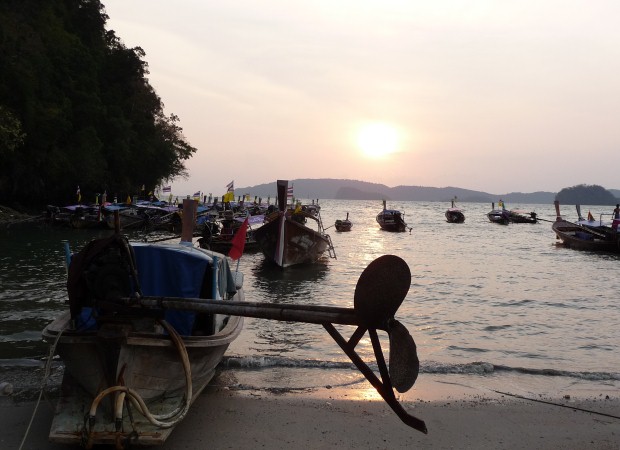 ---
If you're considering your options for gap year travel, it is likely you will be planning on visiting more than one country. A multi-destination trip is an incredibly exciting prospect – and there is plenty of scope to really make the journey your own. Read on to get some top travel ideas.
Things to think about before you plan your itinerary
Before you start getting carried away planning your itinerary, you should stop and consider a few things. First things first, think about what you want to get out of your break. This is just as important as deciding where to go, as it will define your experiences while you're away.
For example, you might want a straightforward travel experience, simply making your way from one destination to the next, meeting new people and seeing the main sights of each destination. Alternatively, you could prefer to add a little variety by planning an adventure tour, or make your time away more rewarding by incorporating some volunteering projects into your trip.
As you can see, there are many options – so don't be tempted just to jump for the first itinerary you see! You should also give some thought to whether you want to travel alone, or if you want to go with a friend. Each has its pros and cons and, if you opt for the latter, choose someone who you know well and are unlikely to argue with.
Travel ideas
If you are planning to take a gap year, it is likely you will already have some idea of places you want to visit. When organising a multi-destination experience, you can travel all over the world – but it's important to remember you can also limit your exploration to two or three countries. Indeed, if you are only going away for a few months, this might be the best way to make sure you see the places you are visiting in depth.
The combinations for gap year travel are endless, but if you're keen to experience lots of different kinds of cultures, you might want to start off in the US. You can travel around those big, brash cities that the nation is so famous for before journeying down through Central and South America.
For example, you could stop off in Ecuador and help with the preservation of the rainforest, while spending your free time on adventures like white water rafting and hiking along exciting trails. Once you've finished your time here, fly over to Australia and find out why the land down under is so popular among gap year travellers.
You could hit the ever-popular cities of Sydney and Melbourne for example, or, if you're keen to see some of the nation's amazing wildlife up close, arrange to spend a few weeks working with animals on Kangaroo Island, which lies just south of Adelaide. Among the creatures you could help protect are koalas, wallabies and kangaroos.
What's more, if you are planning to spend a month or two topping up your travel funds, it's worth bearing in mind Australia is a popular place for gap year travellers to work.
On the way home, stop off in Thailand for a few weeks and experience the many sides to this fascinating country. If you choose a comprehensive tour, you can get to know rural communities in Sangkhlaburi, go to one of Koh Pha Ngan's famous Full Moon Parties and explore Bangkok's amazing temples and palaces.