Follow in footballers' footsteps in Eastern Europe
Thursday, 5 April 2012 1:28 PM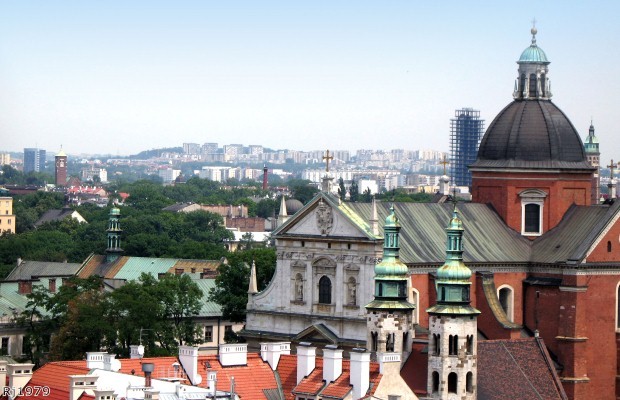 Europe's biggest football championship will kick off in Poland and Ukraine on June 8th. As hotels there drastically up their prices to take advantage of visiting English supporters, many Polish and Ukrainian householders are putting their properties up for rent, allowing English fans more affordable alternatives.
Krakow is where Fabio and the boys will set up base camp. This buzzing city has plenty of local options for stay near some of the city's major landmarks. Stay in an elegant one bed apartment with a view of the historic 'Synagogue Kupa' for only €75 per night or, for €43, this second floor property, complete with London Bus canvas painting, is perfectly located near the famous Wawel Castle.
Only one of England's group matches will be held in Kiev, but the Ukraine's capital city is more than worth a visit, not only to taste some authentic chicken kiev. Situated two minutes from Kiev's main thoroughfare, this gorgeous contemporary apartment offers luxury, comfort and a Jacuzzi bath for a total of €150 per night. Or, for larger groups of up to ten people, this spacious four-bedroom apartment located near Leo Tolstoy square, is just €299 per night for the entire place!
Eastern Ukraine is where you will find the city of Donetsk, the venue for the games against the Ukraine itself and the opening fixture against France. A short walk from the Donbass Arena, rent a stylish, modern two bedroom apartment for just €75 per night.
Whether it's England you're supporting or not, Euro 2012 offers people the chance to experience two countries with a rich heritage. So make sure you know the score when you book your accommodation.
For more information or to book please visit the 9flats website.
Follow us @travelbite