The endless appeal of the Med
Thursday, 12 June 2014 9:48 AM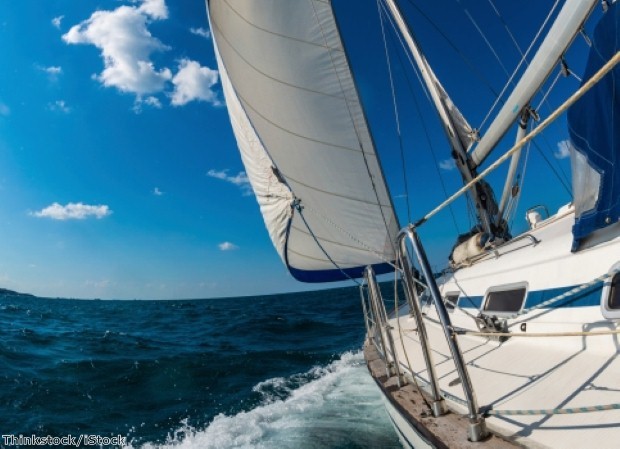 ---
The Mediterranean is a region that is a favourite holiday spot among many people, but one of the best things about it is the sheer variety of destinations in the area. There are the bustling and brash Spanish costas, the historical Croatian cities, and the charming and peaceful Greek islands.
It's this variety that is one of the main appeals for visitors – you could holiday here 100 times and never visit the same place twice unless you wanted to; quite an impressive credential.
Of course, the predominantly sunny and warm weather certainly helps, especially for Brits who are often keen to make the most of the guaranteed sun that so many destinations in this part of Europe offer.
The affordability of not only travelling to destinations in the Med, but also of staying there, is yet another thing that works in its favour. That's not to say that you can't enjoy a lavish and expensive holiday in the region if you want – there are plenty of places where you can splash the cash and feel like an A-lister if you'd like to, but again the diversity of the Mediterranean's offerings is what makes its appeal so broad.
Finally, the different kinds of breaks you can book in the Mediterranean widens its appeal still further. You can lounge on the beach and by the hotel pool on an all-inclusive break; you can hike along breathtaking coastal trails, staying in a different town each night; you can explore historical landmarks and bustling cities; or you can try your hand at all manner of water sports, from surfing and sailing to scuba diving and kayaking.
In fact, sailing holidays in the Mediterranean are one of the best options if you want to truly appreciate the maritime heritage of this spectacular region. It has long been important in terms of transport and trade from Europe and making your way around the Mediterranean in a boat gives you an unrivalled chance to see the area at its best.
There is such a wide variety of itineraries available for sailing breaks in the Med that you'll be spoilt for choice – and will certainly find something that suits your needs. Whether you want a relaxing beach getaway or a busy activity-filled trip, you can pick a destination that works for you.
One place that is often overlooked in the Mediterranean, although that is gaining popularity, is Croatia. The nation is a real gem for history lovers, but it's got its fair share of beautiful beaches for those who want to soak up the sun, not to mention amazing national parks where more adventurous souls will really be in their element.
In terms of the historical sites, two of the best that are easily reached by yacht are Dubrovnik and Split. Both of these cities are home to incredible heritage sites and, in fact, are both protected by UNESCO. Wander along cobbled streets that look as though they haven't changed since medieval times, admire old churches and pop into little museums to really get to grips with the country's past.
Away from the cities, there are a wealth of charming islands to explore at your leisure – some are home to delightful towns and villages, while others are uninhabited. The Kornati Islands National Park is a must-visit if you are sailing near Split, with 147 isles included in this group.
Some boast towering cliffs and hidden coves, others are home to row upon row of olive groves, while some have been left to let nature take its course and are covered by little more than scrub and grassland.