Corporate sailing events with Sunsail
Whether you're planning a corporate sailing event to promote team building on your own staff or build relationships with clients, you'll want to choose an events provider that ensures everyone involved has a great time.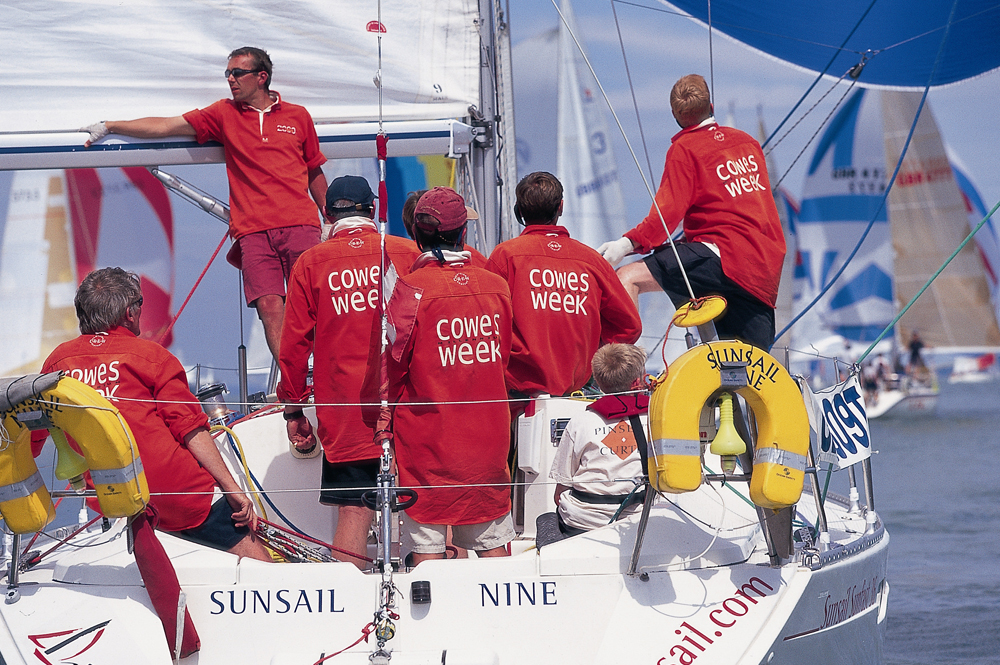 At Sunsail, we have all the tools you need to create a brilliant and memorable corporate sailing event – our team will take care of your entire group from the time you make your booking until you return from your adventure on the water.
From our spectacular base at Portsmouth Harbour Yacht Club in the Port Solent Marina, you'll be able to combine business with pleasure as you prepare to take to the seas and enjoy our spacious facilities.
Types of corporate sailing events
A day on the water is a brilliant way to boost morale, foster teamwork, say thank you to colleagues or clients, build closer relationships or incentivise sales staff.
Whether you're planning a corporate event for your own staff or want to try something new with clients, the Sunsail team is happy to help you put together a perfect sailing package for your group's unique requirements.
Sailing events can be a great way to boost morale and encourage your staff to work together. By its very nature, sailing involves working towards a common goal and requires excellent communication in difficult situations.
At Sunsail, we can tailor your day on the water to be the perfect teambuilding event for your staff – the co-operation that they take away from the day may improve efficiency in your workplace, increase trust and help you achieve your business goals. We can ensure all the instruction you receive can be taken away and used in the workplace long after your time on the water has come to an end.
Sailing is also a great way to foster relationships with clients in a unique setting. Sunsail's dedicated events team can help you plan the perfect day on the water with your clients, regardless of your group's sailing expertise.
When you make a corporate booking with us, you'll enjoy the services of a personal events co-ordinator, who can help you design a bespoke sailing package that is ideal for your day out. You can choose to have a relaxed and leisurely cruise on the water or an adrenalin-packed day of racing for an added competitive edge – your event can be planned perfectly depending on your group's unique requirements. And when you've finished with your day in the harbour, you'll find the Sunsail base at Port Solent is an ideal place to continue your business event.

Our facilities include a restaurant and conference rooms, so you can ensure your sailing event is concluded with style and professional flair.
Book your corporate event with Sunsail
It's easy to book corporate sailing days with Sunsail – and our website is a great place to get started.
Here, you'll be able to have a look at sample programmes for our corporate events – including single-day and overnight trips. You can have a look at images and videos of our fleet of yachts and find out more about how we can help you maximise the success of your event.
Also keep an eye out online for our various special offers – signing up for the Sunsail e-Newsletter will ensure you never miss any deals.
From onshore corporate hospitality to ensuring you have the best skippers when you are out on the water, Sunsail has all your bases covered. You can even have a look at recommended destinations on our website – our sailing excursions can pass by Portchester Castle and the Spinnaker Tower, to name just a few.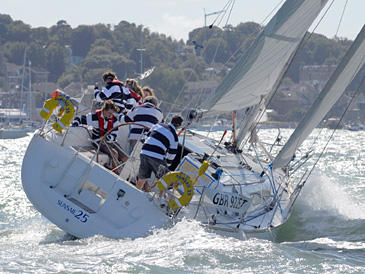 If you need more information or simply want to speak to a member of the Sunsail sales team, feel free to give us a call on 0844 463 6817 or send an email to yacht-charter@sunsail.co.uk.
We're more than happy to help you manage every stage of your booking, from planning your itinerary to taking excellent care of you on the day itself.
Whether you're entertaining clients or looking to build morale and boost teamwork among your own staff, Sunsail has you covered every step of the way.
Get in touch with us today to make your next corporate sailing event a memorable one.
---