South-East Asia
---
Ornate temples, tropical landscapes and captivating cultures are some of the delights that holidaymakers will discover in South-East Asia.
---
Latest 48 Hour Guides for South-East Asia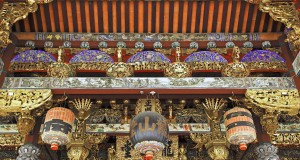 Penang – located on the northwest coast of Malaysia – is a cultural and culinary melting pot.
For many people Bangkok is their first experience of Asian city life, a bustling city with a fine blend of non-stop city action and inspiring cultural draws.
---
Country Profiles:
More articles about South-East Asia