Top places to visit in Canada
Canada is a land that offers many different experiences – whether you want to explore its busy cities, trek through forests or visit remote fishing villages, this country has it all.
If you start with a typical city break, you'll be able to have the best of all worlds, as many of Canada's metropolises are well-situated for day trips and excursions to the countryside and other parts of the nation.
So where do you begin? First, you might want to book some cheap accommodation with HostelBookers. Then use the cash you've saved to explore Canada in detail…
Toronto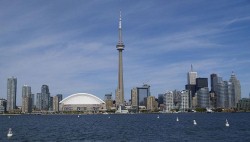 Toronto is perhaps best known for the awe-inspiring CN Tower, but there's much more to see and do in the city.
You can visit its Edwardian castle – Casa Loma – and roam around its secret passageways and underground tunnel, as well as take in some baseball at the Rogers Centre, view a massive outdoor art exhibition and head to the Toronto Islands on Lake Ontario.
Travellers may also want to book a cheap Toronto hostel and use it as a base from which to take day trips to Niagara Falls and other sights in the surrounding area.
Vancouver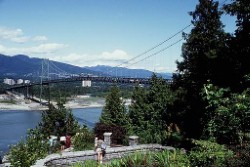 Vancouver is packed with gardens, parks, restaurants serving food from around the world and luxury boutiques.
Some of the highlights of a trip to the city include the VanDusen Botanical Garden, a walk around the Stanley Park Seawall, the Vancouver Aquarium, skimboarding at Jericho beach and the Vancouver Art Gallery.
You may also want to go on a sea safari or whale watching, followed by a trip to the waterfront casino at the Plaza of Nations.
Travellers will be able to take advantage of a number of low-cost Vancouver hostel options through HostelBookers, whether they're staying in the city centre or further out of town.
Montreal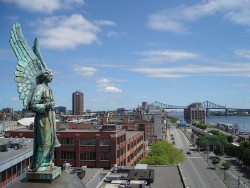 Montreal is the place to go if you're curious about Canada's French connection.
Here you will find cobbled streets and Victorian mansions, as well as more modern attractions such as the Biodome de Montreal – where you will see puffins, marmosets, king penguins and tropical macaws – and the Place des Arts venues for a host of cultural performances and events.
Don't forget that you can stay in the city for a fraction of the cost of a normal hotel by looking for a Montreal hostel through HostelBookers.
---