Enjoy golf courses, beaches and tropical gardens in Marbella
Friday, 7 October 2011 9:11 AM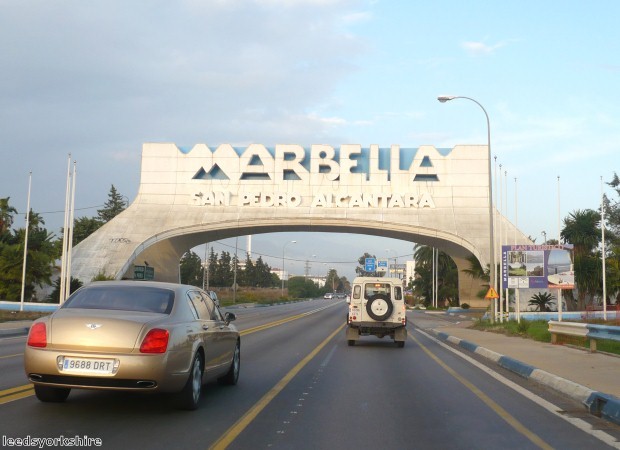 ---
If you're looking for a luxury vacation in an exclusive resort, you might want to book Marbella holiday villas for the trip of a lifetime.
There is plenty to see and do in this part of the world, particularly if you're keen to spend as much time out of doors as possible while soaking up some of the warm Spanish sunshine.
You might first of all be tempted to check out the region's tropical gardens after booking villa rentals in the Costa del Sol.
Your first port of call should perhaps be La Alameda, a plaza in the centre of Marbella that is often used as a meeting place for the locals. The gardens here are bursting with beautiful tropical plants and flowers – so make sure you remember to take your camera with you.
Stretch your legs in this part of Marbella and make your way towards the sea down the Avenida del Mar, or alternatively hire a horse and carriage so you can see the township in true style.
There are also lots of parks to be found around here and you can see some of the local countryside by heading out to Nagueles Park, which is located at the foot of the Sierra Blanca mountain. There are picnic tables here, as well as lots of shade, so you could easily while away a whole day in this particular park.
Of course, no trip to Marbella would be complete without spending some time on one of the beaches in the area, so once you've embarked on your villa holiday in Andalucia and have arrived at your accommodation, head out to one of the 24 different beaches for some fun in the sun.
Interested in water sports? Make your way to Guadalmina Beach, where you can go jet-skiing and windsurfing. There are also some intriguing ruins to explore if you are something of a history buff.
Alternatively, you could enjoy La Fontanilla Beach, which is located in the more built-up part of Marbella. There are a number of restaurants with their own sun loungers here, so you can eat and relax to your heart's content.
You should also take advantage of the good weather and great countryside by playing a few rounds of golf.
The Marbella Golf & Country Club could have just what you're looking for if you're keen to take to the fairway while on holiday. This can be found a mere five minutes away from the city itself and is widely regarded as one of the most challenging courses in Europe.
It was designed by Robert Trent Jones Senior in the 1980s and occupies one of the biggest areas of green park on the Costa del Sol.
You will find that all of the holes are particularly testing, although the ninth may cause you more trouble than most. It has numerous lakes and bunkers and is sure to put even the most experienced of golfers through their paces.
Once you've had your fill of the fairway, you can head off to the club's wellness centre for a spot of rest and relaxation. Sign up for some Pilates sessions either by yourself or in a small group, and take advantage of a wide range of classes, including sports injury rehabilitation, body conditioning and special workshops for athletes and dancers.