Book activity holidays in Europe with Headwater
If you're keen to explore scenic views of glimmering turquoise lakes and towering mountain peaks, activity holidays in Europe could be the perfect choice for you.
With Headwater, you will be able to venture out into stunning scenery either independently or with a guide, uncovering local gems and famous sights.
Cycling and walking can be excellent ways to uncover a country's attractions and allow you to really get under the skin of the place you are visiting.
We offer incredible cycling and walking trips across Europe, where you can see some of the most picturesque lakes and mountains in the world.
Spectacular lakes and mountains walking breaks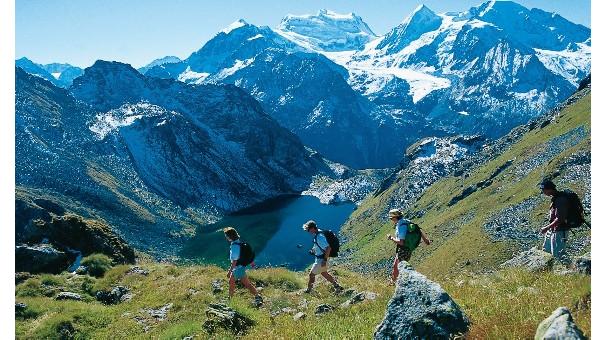 Walking tours – be they independent or with a guide – are a great way to get to know a country.
With so much stunning scenery in Europe, it can sometimes be hard to know where to begin. However, if you are an experienced walker keen to see some mountain views, then lakes and mountains walking in the Swiss Alps may be perfect for you. On this kind of break you will be able to visit Kanderstag, situated at the heart of the Bernese Oberland and the amazing Alps.
Each day you will find yourself faced with stunning vistas of towering, snow-capped peaks such as the Matterhorn and Jungfrau. And with some 1,000 km of trails to be explored, you will be able to see much more during your trip.
Indeed, the area is dotted with incredible hidden gems, such as a vast turquoise lake hidden among the mountains.
Hiking through the trails, you'll also find historical sites, such as an Alpine pass which dates back to Celtic times.
Splendid lakes and mountains cycling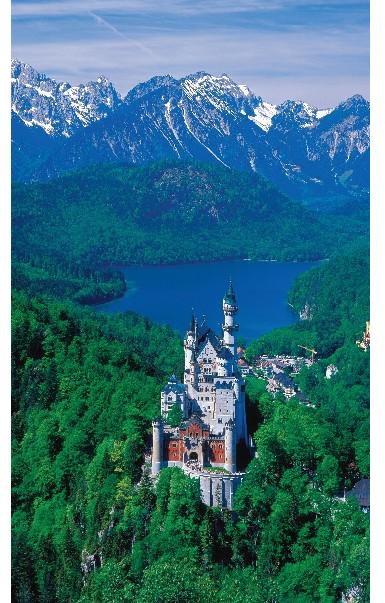 Of course, you may prefer to take to two wheels and enjoy a relaxing cycling holiday. If that's the case, why not indulge in lakes and mountains cycling in Austria?
Lake Constance is the ideal destination, offering 300 km of wonderfully level terrain.
And because the routes available are so flat, they are suitable for cyclists of all abilities.
Lake Constance is set against a backdrop of picturesque peaks from Germany, Switzerland and Austria itself. Paired with the stunning turquoise lake, you'll find yourself surrounded by unbelievably beautiful scenery.
Among the sights you can expect to see are Bavarian vineyards and pretty marinas, as well as several historical buildings.
Indeed, if you cycle to Meersburg you can enjoy vistas of fairytale castes, while in Konstanz you could discover grand palaces. Meanwhile, St Gallen's Unesco library is home to some incredibly old books, with certain texts dating back over 1,000 years.
Offering fantastic flexibility, you'll find that cycling trips around Lake Constance allow you to really do as you please. If you want to shorten your route, for example, you can simply climb aboard a local boat or train.
Similarly, if you're keen to have a break you could enjoy a picnic on one of the small sand and pebble beaches which surround the lake.
Plan your perfect activity holidays with Headwater
If you're searching for holidays with a difference, look no further than Headwater. Cycling and walking breaks are the ideal way to explore Europe and get under the skin of where you are staying.
So, if you're keen to discover a getaway that allows you see little-known sights and famous places, come to Headwater for help planning your journey.
---