Experience the flavours of India
Sunday, 26 January 2014 12:24 PM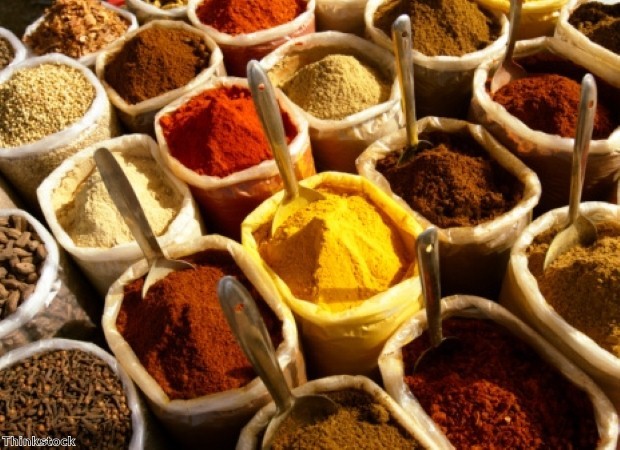 ---
Indian cuisine may be something that you feel you're relatively familiar with, but nothing will prepare you for the taste sensation you'll enjoy if you try some of your favourite dishes – or are brave enough to sample something new.
If this sounds like the kind of holiday you'd be interested in, check out a suggested itinerary here. We're going to run through a few of the highlights of going on a foodie tour of the south of India.
Discovering Bangalore's Gandhi Bazaar
Gandhi Bazaar in Bangalore is a vast food market that's heaven for the senses. There's a colourful jumble of stores that sell everything from fresh fruit and vegetables to spices and even flowers – it's a really vibrant part of the city to explore.
As you meander among the varied stalls, you can soak up the sights and smells of the marketplace – don't rush, take your time and stop to talk to the vendors if you'd like. As you walk, you'll be met by the irresistible smells of the spices and fresh masala dosas.
This market is near the Bull Temple – a 16th century Hindu place of worship – which is why you'll also see offerings for temples on sale at some of the stores.
Make your own momos
Momos are a type of dumpling but these aren't actually traditional Indian cuisine – they're Tibetan. You can learn how to make your own momos if you visit the Tibetan settlement of Bylekuppa, which is in the Western Ghats just outside Bangalore.
Exploring here will give you a fascinating insight into Tibetan culture, as Bylekuppa is one of the largest Tibetan settlements in India. Momos are delicious savoury dumplings that can be stuffed with meat or vegetables – in Tibet, yak meat is often used.
One of the keys to making good momos is getting the dough to the right thickness, as it should be quite thin, but not so thin that the stuffing can easily fall out. These are cooked by being steamed and are often served with a spicy sauce.
Learn to cook Chettinad cuisine
The Chettinad region is renowned for its flavoursome and spicy cuisine, with many foodies very keen to learn more about this particular style of cooking. Most of the dishes are non-vegetarian and one of their distinctive features is that they're usually topped with a boiled egg.
Much of Chettinad's food is made up of relatively dry ingredients – such as sun-dried meats and salted vegetables. The mains are normally served with rice, or rice-based sides, and the flavours are strong and delicious. Among the main ingredients in this sort of food are prawns, lobster, crab, lamb and chicken.
Go on a spice plantation tour
Of course, one of the best things about being in India is not only learning to cook the local dishes, but also being able to see where most of the raw ingredients come from. So, it's well worth paying a visit to one of the many spice plantations that you'll find in the south of the country.
Among the crops that are cultivated here are black pepper, cinnamon, clove and cardamom, all of which feature in the local cooking. It's fascinating to wander among the rows of plants and see where these spices that are so common on supermarket shelves come from.