Take to the ski slopes of Andorra
Tuesday, 25 August 2009 12:00 AM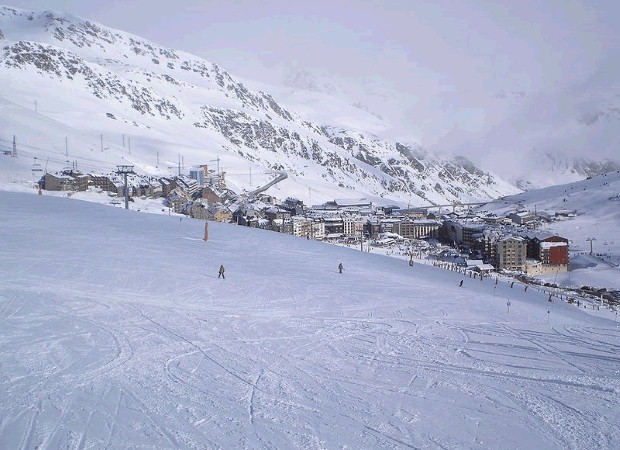 ---
With plenty of slopes to cater for everyone, Skiing in Andorra is perfect for skiers of all ages and ability.
With the country's skiing venues situated in the Pyrenees, those of you who want to take your skiing holiday in Andorra will benefit from some of the most beautiful and dramatic views in Europe.
There are plenty of resorts to choose from, including Arinsal, La Massana and Pas de le Casa.
Arinsal
Arinsal is an ideal place to learn how to ski and get to grips with the basic elements required to enjoy a ski holiday.
Beginner and intermediary slopes are found here, as well as a ski school where all newcomers can get to grips with the sport.
If you are just starting out as a skier, Arinsal is an ideal place to find a ski chalet, change into your salopettes and head out on to the powder for the first time.
With snow reliability high in this part of Andorra, it is a popular place among tourists across Europe and in catering for all abilities it's a great place to take your first family holiday on the snow.
La Massana
Taking a skiing holiday to La Massana means that you are in a good location to visit bigger resorts in Andorra, as well as enjoy the ski run, snowboard park and heated outdoor swimming pool that this area itself provides.
As well as its skiing facilities, La Massana is also noteworthy for its lively nightlife, giving skiers a chance to indulge in the renowned apr̬s ski Рuntil the next morning, of course.
Pas de la Casa
Pas de la Casa's selection of ski chalets aren't too dissimilar from those on a skiing holiday to France – primarily because of the resort's close proximity to its European neighbour.
As well as the bonus of being able to use Toulouse airport en route to your skiing holiday in Andorra, Pas de la Casa is one of the highest resorts in Europe at 2,050m high.
Aside from the snow, there are plenty of other things to keep you entertained in this part of Andorra, including various sporting facilities and walking trails that can cater for big groups and small parties alike.
The good life
Andorra is a good alternative to the busier skiing holidays resorts in nearby France.
It's worth noting that people from Andorra are regularly rated by the Central Intelligence Agency as having the longest life expectancy in the world.
Perhaps there is some secret potion hidden in the mountains or maybe the key to good living is on the ski slopes.