Boating holidays in Belgium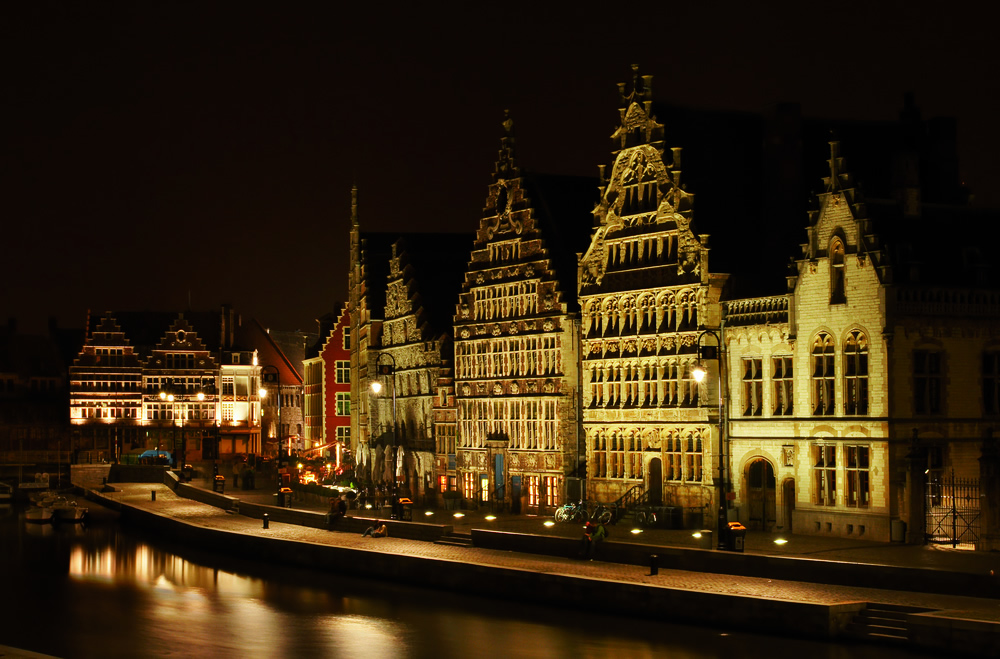 If the thought of taking in some fantastic scenery and captivating culture at a leisurely pace sounds like your dream vacation, then boating holidays in Belgium could be just the break you've been waiting for.
Whether you love looking up local history, tucking into traditional cuisine or simply enjoy watching the world go by, Le Boat's range of Belgium boating holidays will have something for you.
What is there to see and do while on Belgium boating holidays?
You might find the range of things to do in Belgium a little overwhelming at first but the sunworshipper in you may want to mull over how you will spend your boating vacation by relaxing on the gorgeous sandy beaches of Nieuwpoort.
Many of Le Boat's cruises start from this town, so this could be an ideal place to kick off your holiday before hopping onboard.
Culture vultures, meanwhile, are sure to find the company has a boating holiday that will suit.
As Le Boat's range of river and canal cruises take in bustling towns and cities such as Bruges, Gent and Deinze, you will find a number of art galleries and museums that are just teeming with culture.
The country has given birth to some fantastic painters – such as Louis Gallait and Antoine Wiertz – and by taking in a visit to St Maartens Latem, something which is possible when going on Le Boat's Capital Cruise, you can see the place where many Belgian artists got their inspiration.
Gent, meanwhile, is one of the several fantastic boating holiday destinations in the country.
Home to a number of medieval castles and cathedrals, this historic city should offer a number of photo opportunities for those keen on taking some snaps during their vacation.
And as Le Boat's Belgium boating holiday operations are based here, you should find it the ideal place to find out more about going on a cruise.
You can also take in some of the country's war memorials dedicated to those who have lost their lives in conflict.
Each night since 1928 a team of local buglers play the Last Post at the Menin Gate in Ypres in remembrance.
And if you're particularly keen on stretching your legs, as you hop off your cruise ship and explore the riverside towns, why not visit the municipal parks that can be found throughout Belgium?
These public spaces often feature facilities such as tennis courts and bike trails, ideal if you want to stay in shape while holidaying in Belgium.
Fantastic for foodies
Taking a boating holiday in Belgium could prove to be a perfect trip for foodlovers, especially if you have a sweet tooth – the country is world-famous for producing high-quality chocolate.
With a wide variety of restaurants and cafes located in towns and cities – not to mention the chance to stop off at markets selling the latest fresh produce – you can be sure your Belgian boating holiday will be a particularly tasty one!
Be sure to give the nation's signature dish moules frites – mussels in white wine with French fries – a go.
You may be used to eating your chips with ketchup or brown sauce back home, but for the true continental experience moules frites should be served with mayonnaise.
And with this part of Europe also renowned for its high-quality beers, finding something to wash down your meal should be of little trouble.
More than 300 varieties of Belgian beer are available, so if you're making a quick stop at a pub, something for every palette can be found whether you prefer a strong wheat beer or a lighter drink.
If you really want to get a deeper understanding of how beer is made, why not see if you can go on a tour of a brewery as you take a river cruise through Belgium?
How long do Belgium boating holidays last for?
With so much to see and do in this captivating country, the decision over how long you stay is entirely up to you.
Le Boat offers a range of boating expeditions starting from three-night voyages – ideal for those who are only visiting for a weekend.
But if you want to really immerse yourself in all things Belgian you can go on a 14-night cruise.
However long you choose to stay, sailing with Le Boat will offer you a deep insight into this fascinating country.
And with a variety of cruise deals on hand, even if you are travelling on a tight budget you will be able to find boating holidays in Belgium that suits you.
---