Astro-tourism: Dark Sky Reserves and where to find them
Wednesday, 20 February 2013 2:27 PM
By Sarah Gibbons Follow @SarahGibbons_
Are you a keen stargazer? With an estimated 250,000 amateur astronomers in the UK, it's clear that astro-tourism is on the rise, both at home and abroad. The Brecon Beacons National Park was recently designated as an International Dark Sky Reserve; only four other locations in the world have this prestigious status. But, what is a dark sky reserve and where are they?
What are Dark Skies?
Other than stating the obvious, a 'dark sky' allows views of the night sky that are sadly seldom seen now; less than 10 per cent of people can see the Milky Way in built-up areas. The International Dark Sky Association are trying to fight this and at the heart of their various campaigns is the development of dedicated 'dark sky' parks and reserves where the night sky is preserved for future generations from light pollution. According to the association, an International Dark Sky Reserve "is an extensive public or private space that enjoys a night sky of exceptional quality". This dark sky must also be protected for scientific, educational or cultural purposes or as a nature reserve. Currently there are only five designated International Dark Sky Reserves in the world.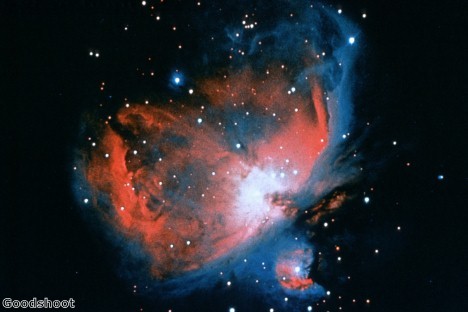 Where are they?
Brecon Beacons National Park, UK
The newest location accredited with the International Dark Sky Reserve Status is the Brecon Beacons National Park in South Wales, which covers an area of 520 square miles. It's one of the few places in the UK, and the world, with skies still untouched by light pollution. What's more, with easy transport links to the rest of the UK, stargazers needn't have to travel far to experience them. The National Park holds stargazing events throughout the year, where experts guide you through viewing astronomical phenomena in the night sky using telescopes. However, tourists are encouraged to explore the clear skies for themselves and provide handy guides for what to look out for. If you need some inspiration, check out this stunning time-lapse video produced by photographer Michael Sinclair. For more information visit: www.breconbeacons.org.
Mont Mégantic National Park, Canada
Mont Mégantic National Park, which was created in 1994, is an increasingly popular year-round outdoor destination known for great hiking and snow-shoeing, but since 2007 it has been officially designated as an International Dark Sky Reserve too. Tourists can visit the ASTROLab – an astronomy activity centre dedicated to the general public, offering many activities including interactive exhibitions, a high definition multimedia show, tours of the observatories (public and professional) at the summit, astronomy evenings and more. It also hosts the Popular Astronomy Festival, and the Perseid Festival. For more information visit www.astrolab-parc-national-mont-megantic.org.
Aoraki Mackenzie, New Zealand
The Aoraki Mackenzie Dark Sky Reserve is located in the Mackenzie Basin, in New Zealand's South Island, and includes Aoraki Mt Cook National Park, and the villages of Lake Tekapo, Twizel and Mt Cook. This is world's largest International Dark Sky Reserve at 4300 square km, the reserve is surrounded by a spectacular alpine landscapes, with the Southern Alps to the west, and the Two Thumb Range to the east. Mt John Observatory is the Dark Sky Reserve's centrepiece, New Zealand's premier astronomical research observatory atop Mt John. A high number of clear nights throughout the year, along with the stability and transparency of the local atmosphere and its unique dark skies, contribute to the Mackenzie's international recognition as one of the best sites for viewing and researching the southern sky. The Magellanic Clouds – satellite galaxies close to the Milky Way that are only visible in the southern hemisphere – can be seen continuously throughout the year. There are currently four tour companies that run astronomy tours here: Tekapo's Earth and Sky Ltd, Tekapo Starlight, Star Gazing Tours and Big Sky Stargazing, which offer expert guides to help astro-tourists navigate the sky. For more information visit www.newzealand.com.
Exmoor National Park, UK
Exmoor National Park was the UK's first designated International Dark Sky Reserve and only the second in the world. Due to its low levels of light pollution, many constellations, satellites, and even planets can be seen with the naked eye, and even more through a telescope. Good stargazing spots are Holdstone Hill, County Gate, Brendon Two Gates, Webbers Post, Anstey Gate, Haddon Hill and Wimbleball Lake. Exmoor National Park Centres stock guides and planispheres to help astro-tourists with their exploration, including a downloadable Dark Skies Pocket Guide. The national park also holds a series of events, such as the Exmoor Dark Sky Discovery event. For more information visit www.exmoor-nationalpark.gov.uk
NamibRand Nature Reserve, Namibia
Namibia's NamibRand Nature Reserve, one of Africa's largest private nature reserves, has expanded its conservation role to care for the night sky, as well as the natural landscapes and wildlife within its borders. NamibRand's nearest neighbouring communities are small and lie some 60 miles distant, so the reserve's sky is one of the darkest yet, as measured by The International Dark Sky Association. Sossusvlei Desert Lodge is one of the stargazing hotspots of the reserve, offering unrivalled stargazing from its state-of-the-art lodge observatory, complete with a Meade LX200R 12 inch telescope. Guests are invited to join the resident astronomers either before or after dinner to unlock the mysteries of Namibia's skies. For more information visit www.namibrand.com.
Follow us @travelbite