Stay in Brixham for the perfect Devon experience
Tuesday, 17 January 2012 4:56 PM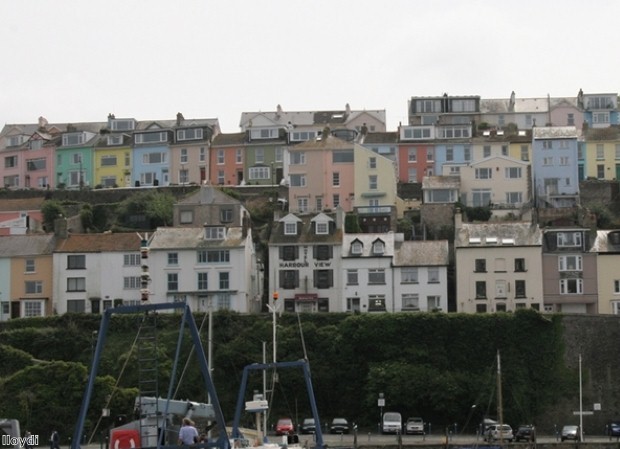 ---
Situated in the south-west of England, Devon is a county rich in picturesque scenery and culture. Its coastal areas are part of the English Riviera, and there's nowhere better to experience the best of both quintessential Devon and the coast than the town of Brixham.
A perfect example of a British harbour town, Brixham blends the traditional with the modern to offer tourists staying in local holiday cottages the chance to enjoy a lively destination with all the charm of an old-fashioned English town.
Its coastline is part of the English Riviera, which in 2007 was designated a Global Geopark – an indicator of the rarity and beauty of the landscape to be found here.
One of the best ways to get a taste of this stunning area is by heading out for walks. You can simply stroll around the Geopark as you please, or you might like to follow sections of renowned routes, such as the South West Coast Path.
Meanwhile, nature lovers may be keen to head to the nearby Berry Head National Nature Reserve to spot some of the local wildlife.
Another great way to get a taste of Devon during your stay in Brixham holiday cottages is to take to the water. You'll find there are a variety of boat trips to choose from, including fishing adventures and voyages to help you spot some of the local marine life.
Alternatively, if you would prefer to stay on terra firma, why not remain in the harbour on the visitor viewing platform? This offers an excellent vantage point to soak up the thriving fishing industry. From here, you can see the fishing fleet as it comes and goes over the course of the day.
However, spending some time on the sand is also immensely appealing – and there's certainly some fabulous stretches that'll make sure you really appreciate the quality of the Devon coastline.
One such example is Breakwater Beach, which boasts blue flag status and beautiful scenery, and is also an excellent place to dive.
Of course, being a seaside location, Brixham is also well-known for its fine seafood. Tasting this is an absolute must, so why not head to one of the many fabulous restaurants and bars situated on the harbour for a delicious evening meal?
Alternatively, you could choose to buy fresh fish yourself and then cook the catch in the comfort of your Devon self-catering accommodation. If you consider yourself something of a culinary wizard, this option is bound to appeal.
Boasting such a rich maritime heritage, the town also plays host to a variety of attractions that will help you to learn more about its history. Situated in the old police station, Brixham Heritage Museum displays a wide array of artefacts relating to its seafaring past.
In addition to these, there is a working model of the Brixham Branch Railway Line and a reconstructed Victorian parlour, which people of all ages are bound to enjoy.
Moored in the harbour is the Golden Hind, another of the top local attractions. This is a full-size replica of the original vessel, which is famous for carrying Sir Francis Drake on his 1577 world voyage. Stepping onboard, you'll be able to learn all about what life was like on the boat.
Indeed, its schedule of events includes lively re-enactments, while exhibitions are also held here from time to time.