A guide to what you can expect from the Everglades National Park
Tuesday, 11 October 2011 9:23 AM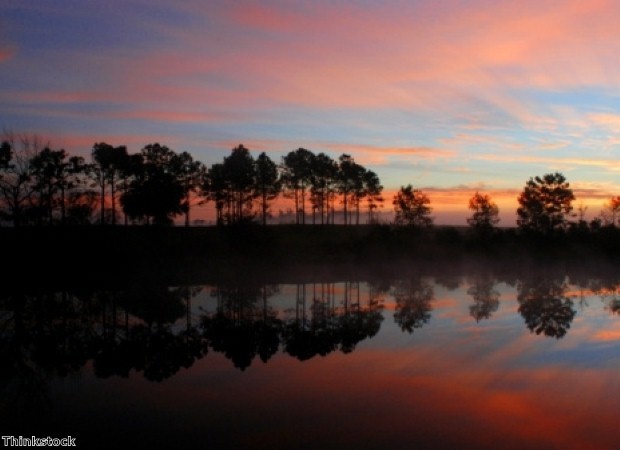 ---
If you are planning holidays in Florida, consider taking a trip to the stunning Everglades National Park. Situated in the south-west of the state, the park was created in 1947 after the rising human population began to threaten this verdant wilderness. Now, it is one of the US's most impressive wild areas, so you can expect to really feel that you are exploring untamed places when you come here.
The park is remote, and as such it's a good idea to base yourself somewhere nearby, such as Naples. Indeed, if you were intending to embark on holidays to Naples anyway, opting to visit Everglades National Park makes for an excellent day out. Alternatively, you could choose to stay in Miami Beach, which is also close to this vast national park. Indeed, spanning some 1.5 million acres, this collection of islands is truly colossal; in fact, it is the US's largest tropical wilderness.
Also an International Biosphere Reserve, Wetland of International Importance and a UNESCO World Heritage Site, the Everglades National Park is teeming with truly remarkable plants and wildlife. During your visit as part of Florida holidays, you can expect to see wading birds, alligators and deer, in addition to countless other creatures. So, this is a particularly fantastic place to explore if you're interested in plants and animals. However, seeing creatures such as alligators in the wild is bound to be a thrilling experience for anyone!
There are numerous ways to get around here, from hiking and cycling to canoeing and kayaking. Whichever you choose, it's important to remember a few rules – after all, while it is a national park, it is also a subtropical wilderness. So, you should be mindful that there are a lot of mosquitoes and biting flies, particularly during the summer months. Packing repellent to keep yourself as free of nips as possible is a must.
Another essential is water – whatever the weather – while familiarising yourself with your chosen trail is crucial. Additionally, be sure to pack a suitable factor of sunscreen and never feed any animals you come across. While doing so can be tempting, they may start to become aggressive once you give them something to eat.
So, how can you explore the park? Perhaps one of the best ways is simply hiking along one of the many specified trails. These can take you through some particularly fascinating areas and give you the chance to see amazing animals. For example, there is a 15-mile circular route at Shark Valley that will take you through the sawgrass marsh – keep an eye out for alligators and wading birds! Alternatively, there are a few trails situated close to the main entrance at Homestead, Florida – the Pine Island and Flamingo trails.
If you want don't want to explore on foot, you might be interested in hiring a bike and discovering this tropical wilderness on two wheels. Similar to hiking, there are plenty of trails you can follow, including the exciting route at Shark Valley. Indeed, you can also explore this fascinating area via tram if you wish.
Of course, as the park is made up of tiny islands there are numerous waterways, which means you can also get around by boat, kayak or canoe – something that could be particularly exciting. However, it's important that you have experience of your chosen vessel, as these waters are not easy to navigate otherwise – and are home to various wild animals.
If you like the idea of exploring on the water but are not able to do so personally, you could take a guided boat tour. This can be a great way of seeing the Everglades from another perspective. Additionally, various other tours are available, including walking and cycling, as well as those with special themes, such as photography and eco tours. Eager photographers and those fascinated by the parks' inhabitants may be particularly keen to embark on one of these.
So, if you're eager to take a trip to one of the wildest landscapes it's possible to see during USA holidays, why not head to Florida and visit the incredible Everglades National Park?