A guide to driving holidays in France
Friday, 1 February 2013 4:50 PM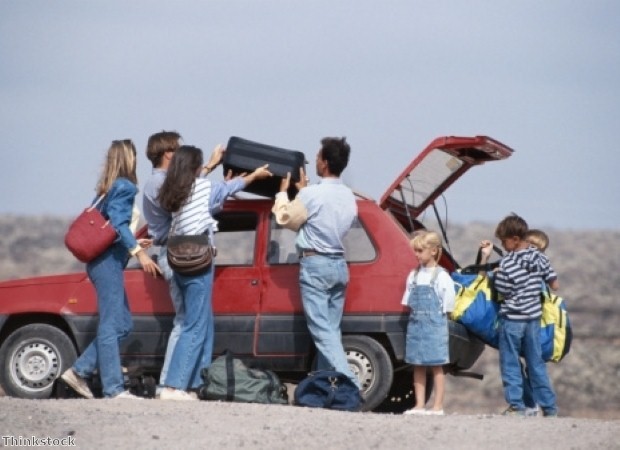 ---
France is fantastic for a driving holiday. You can easily get there from the UK by taking your car on a ferry or through the Eurotunnel, and its roads are easy to navigate. However, there are a few rules you need to abide by when driving in the country.
Sticking to these regulations means you can rest assured your holiday should go without a hitch, rather than worrying about being stopped by traffic police. It's well worth writing the below guidance down to take with you so you can be doubly sure you've met all of the requirements. Below are some of the main pointers to follow, whether you hire a rental vehicle in France or take your own with you.
Get the right insurance
It's essential you have the correct insurance policy when planning to drive around France. Your policy should cover you for driving in Europe, while you should always make sure you are sufficiently insured when hiring a car.
Driving laws in France also require you to have your car insurance documents with you so you can supply them if asked by law enforcement personnel. It's worth noting you will have to pack both your photo card and paper driving licences with you, as you might need to show both.
Buy a breathalyser
This might seem like quite an unusual requirement, but from November 1st of this year, those driving in France must have a certified breathalyser in their vehicle that is stamped with the NF mark.
It also has to be in date, and these tend to be around one year for single-use devices. On the spot fines may have to be paid if you are stopped by police and cannot show them your breathalyser. There are lots of other pieces of kit you also need to have in your car, including a reflective jacket to wear if you break down. This must not be kept in your boot, as you should wear it when leaving the vehicle. A warning triangle is also an essential so other drivers are aware that your vehicle is not moving, especially on busy roads. Again, you could be fined if you are caught without a reflective jacket and a warning triangle.
Have euros to hand
France's motorways often have tolls along them, with many of them automated, so make sure you have plenty of euros with you so you can pass through these quickly and conveniently. This will also mean you can pick up drinks and snacks at service stations without having to use your card, which could land you with hefty charges for using plastic abroad.
Small change might also be required for public toilets, and the last thing you will want when driving is to not have any money to use them – especially if you have children in tow!
Don't forget headlamp converters
Since you will be driving on the opposite side of the road in France, it's important to purchase headlamp converters to prevent you from dazzling other road users. These are stickers that you should pop on to your lights when you get into the country, especially if you think you'll drive in the dark.
Unless your car has Euro plates, you will also need to put a GB sticker on the back of your vehicle.