Top destinations for learning on your career break
Monday, 12 March 2012 12:16 PM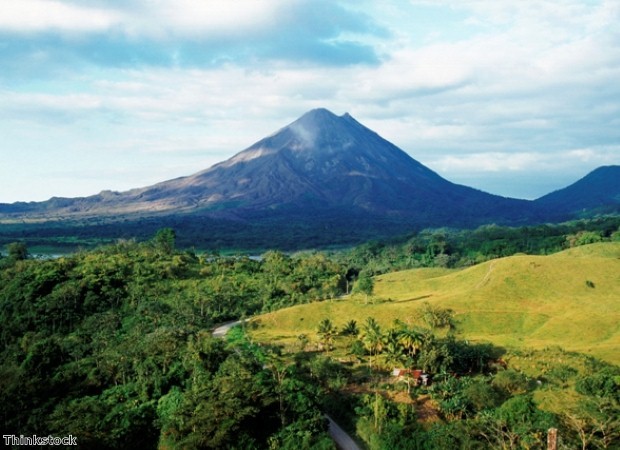 ---
If you've managed to secure a sabbatical, you'll be eagerly planning what to do with your time off. This type of career break is all about bettering yourself and developing more skills, but it's also important to have fun.
That's why I think it's so worthwhile heading overseas for your time away from the office. In 12 months you can see a lot of the world and learn while you do so. Think about what skills could most benefit your employer and incorporate developing these into your travels.
Once you return, your company will be able to see how much you have developed – which will serve as a reward for holding your position open for you. Read on for my top places to visit and learn.
Costa Rica
Central America remains one of the most popular parts of the world to travel to, as there is so much history to discover here, along with many countries boasting a rich biodiversity. It is also a great place to learn Spanish and put your newfound skill to the test when you are browsing the markets or dining in the restaurants.
Costa Rica allows you to do all this and so much more. The country is famous for being densely covered in rainforest and home to a wealth of animal and plant life that has helped make it one of the favourite places to visit among eco-tourists.
Ecuador
This is another great place to learn Spanish. The country has a rich history, as it incorporates the Galapagos Islands – where Charles Darwin visited on his odyssey as he collected data to use as support for his evolutionary theory.
Be sure to spend a few weeks on these beautiful islands, where you'll be astounded by the abundance of flora and fauna – and you'll also have ample opportunity to put your new language skills to good use.
Guatemala
Here you'll find some fantastic ancient ruins that will help you learn more about Central America's history – when you're not learning Spanish that is! El Mirador and Tikal are particularly well worth visiting if you're interested in the Mayan civilisation – who many believe predicted the world would end in 2012.
Mozambique
Of course, there are plenty more unusual things to learn on your sabbatical than languages alone. For instance, in Mozambique, you could spend time working towards the conservation of whale sharks.
Many of the creatures – which are the largest fish in the world – visit the coral reefs off the African country's coast to feed and you will be able to help out by monitoring their numbers and researching their behaviour. Other duties include keeping a record of the number of manta rays and loggerhead turtles in these waters and examining the condition of the coral reefs. Each of these jobs is a vital part of marine conservation and will arm you with a plethora of new skills.
Australia
There are plenty of more unusual skills you could pick up on your career break too, like sailing a longboat. Based in Queensland, Australia, you will join a crew sailing around the Great Barrier Reef, learning how to skipper the vessel and taking breaks to snorkel in the warm waters.
Of course, a sabbatical should also mean spending a few moments relaxing – and you'll have ample opportunity on the soft white sand beaches in this part of the world.