Trek America on a gap year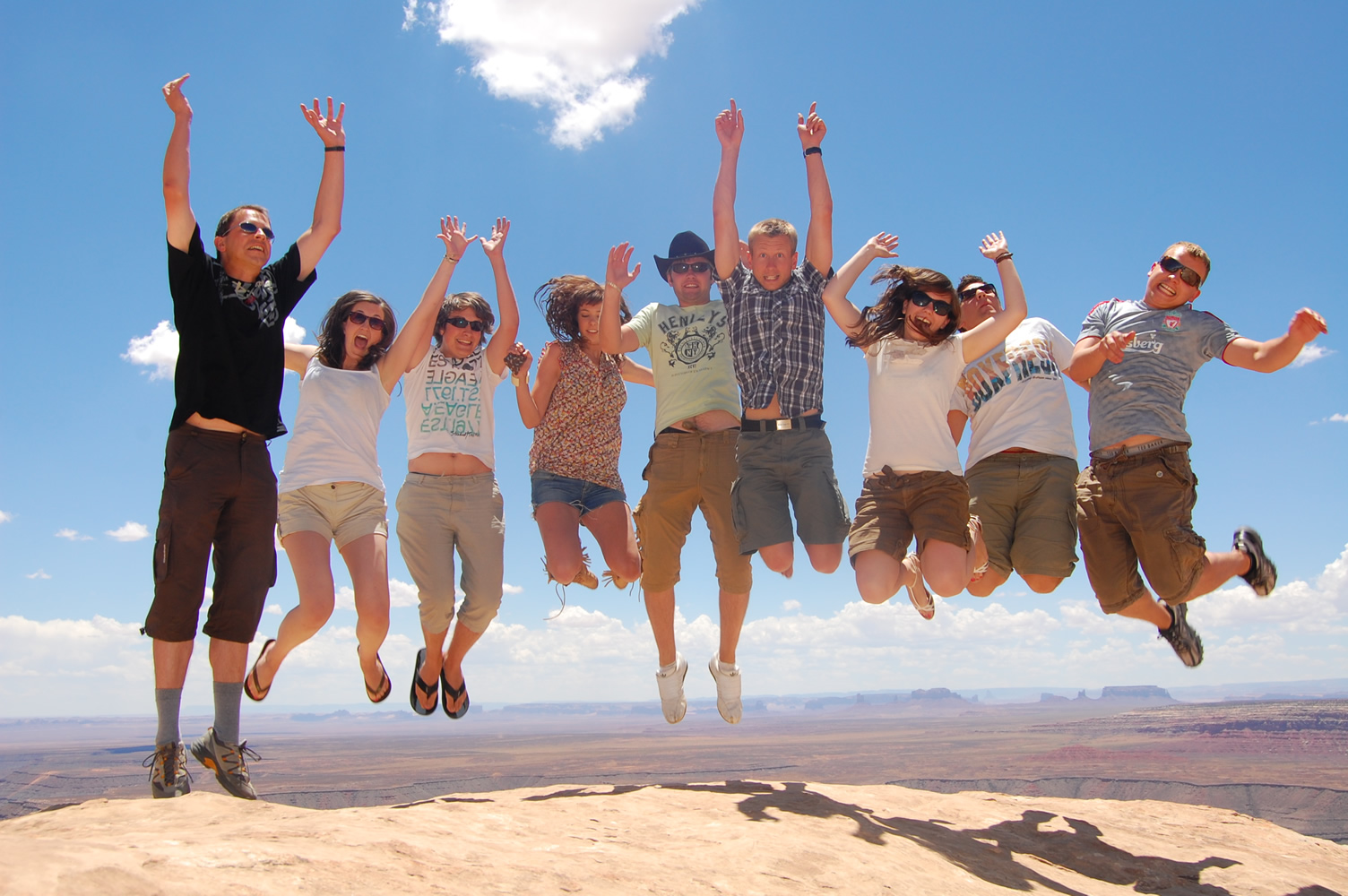 North America could be the perfect gap year travel destination for those looking to spend some time abroad before starting university or entering the world of work.
You could find yourself joining a party of other like-minded gap year travellers on tours to cities such as New York, Los Angeles and San Francisco, or perhaps hiking through one of North America's many stunning national parks.
Why not head west for a horse riding adventure on a ranch, or perhaps cruise to Niagara Falls – or even regress a few years by letting go and having fun at Disneyworld?
Whatever type of gap year you're hoping to have, TrekAmerica has the tour for you, whether you're on your own or travelling with a group of friends.
City slickin'
A number of TrekAmerica's tours stop off at some of the most famous cities in the US, offering the opportunity to take in several must-see landmarks and experience the setting of some of the best films and TV shows ever to have been made first-hand.
You could spend a day or two exploring New York's bewildering array of museums, art galleries, bars and clubs, not to mentioning ticking off the Statue of Liberty, the Empire State Building, the Rockefeller Center and other sights on your list of attractions to visit.
Or you might prefer to see the home of the top man himself and trek to Washington DC to take in the White House.
Maybe you want to play 'spot the Hollywood star' while out and about in Los Angeles before heading to San Francisco to immerse yourself in the city's diverse culture.
Back to nature
Away from the bright lights of its cities, North America's other main draw for holidaymakers is its astounding natural scenery.
Those looking to fill up their gap year with adventure holidays in particular are sure to fall in love with the continent's majestic mountains, serene forests, expansive deserts and heart-stopping canyons.
Just a few of the nature-related tours that TrekAmerica offers are hiking trips through the Grand Canyon, Yosemite, Yellowstone, Arches, Bryce, Zion and other national parks, camping in the Berkshire Mountains, trekking through the foothills of the Sierra Nevada Mountains and exploring the swamps of Louisiana.
Get active
TrekAmerica tours don't just let you see the best that North America has to offer.
They also offer plenty of opportunities to exercise those muscles and get to grips with activities such as whitewater rafting, kayaking, canoeing, horse riding and climbing. You'll also have the chance to experience the delights of camping under the stars away from the cushy comforts of a plush hotel.
Go north
Canada offers some fantastic sightseeing opportunities that set it apart from its American neighbour.
You can go whale watching and sea kayaking, or perhaps marvel at the wonder that is Niagara Falls. You might also want to take the opportunity to see the country's superb national parks, which are packed with wildlife, sparkling lakes and amazing mountain scenery.
Speaking of mountains, don't forget to take the chance to see the Rockies up close to truly appreciate their wild beauty and take part in activities such as whitewater rafting and canoeing.
You could also head to the west coast and follow the Klondike trail for a taste of the gold rush era, or go all out on a road trip from one end of Canada to the other to experience the country's urban and rural highlights in one go.
Into Mexico
Of course, your time in North America isn't just all about gap year USA and Canada breaks.
TrekAmerica also offers a number of tours that take in the amazing sights and sounds of Mexico. Some of the most awe-inspiring monuments and landmarks in the world can be found over the US border, including the ancient Mayan temples in Tulum, the Aztec pyramids of Teotihuacan and the Copper Canyon – which makes the Grand Canyon look like a mere ditch at quadruple the size of its American counterpart.
You can view all of these and more on a TrekAmerica tour, while also seeing some stunning rainforests and other natural scenery and frolicking on the beaches of the Mexican Caribbean.
Trek America with TrekAmerica
Whichever part of North America you want to explore, TrekAmerica will likely have the tour for you.
Don't worry about going on your own, as you'll be grouped together with other people who are also travelling alone and you'll make friends quickly as a result.
Just make sure you take the opportunity to properly explore this fascinating continent and its amazing variety of sights and experiences before you settle back into the weary routine of work or study!
---