A guide to California's wine region
Tuesday, 7 August 2012 8:27 AM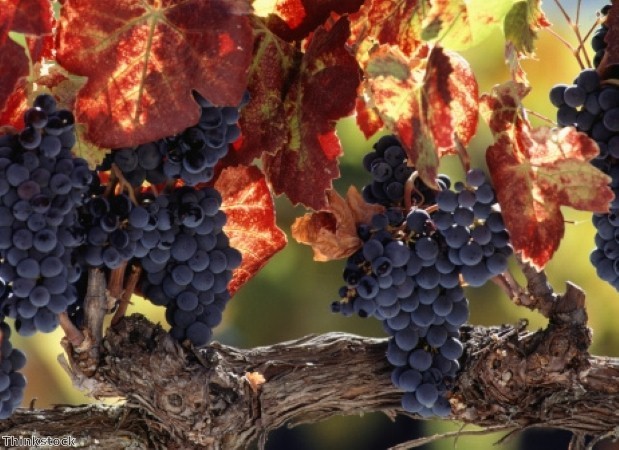 ---
If you're looking for the ultimate food and drink holiday, California's wine region is the perfect place to visit. Packed with hundreds of wineries and top-rated restaurants – not to mention a host of cultural attractions and outdoor activities – the state will truly tantalise your taste buds and give you a break to remember. Read our guide to find out more.
About the Californian wine region
Often referred to as Wine Country, California's wine-producing region generally consists of parts of the Napa and Sonoma counties. The most famous area is Napa Valley, which is home to 400 wineries alone – 95 per cent of which are run by families – while Sonoma County has around 300 wineries. As such, visitors have plenty of options when it comes to choosing a suitable facility for wine tasting and tours.
There's more to this part of California than its wine, however. The region is also known for its Michelin-starred restaurants, arts venues, spectacular outdoor spaces and a buzzing nightlife – meaning that there are trips to California and its Wine Country for everyone, whatever your tastes.
Top wineries
Pretty much every winery in Wine Country is worth visiting, although not all of them will be open to the public! However, there is still a significant number that are. One great place to head to is Kuleto Estate in Napa Valley, which produces a wonderful reserve cabernet sauvignon and is also a working farm complete with cattle, sheep and fowl. Visits are by appointment only, so call ahead to book your place on a tour culminating in a wine tasting session in which different drinks are paired with selected artisan cheeses.
If you'd rather mix wine tasting with something cultural, head to Napa Valley's Robert Mondavi Winery, where you can sample the finest bottles before examining an excellent art collection, including paintings, sculptures and artefacts. The building is a work of art in itself and worth simply passing by if you don't have time to go in. Alternatively, pay a visit to the Jarvis Winery in the same county for a unique underground tour – all of the wine here is made in a massive cave.
Over in Sonoma County, Chateau St Jean is perfect if you want to do more than just sip wine. You can enjoy a leisurely picnic lunch in the stunning grounds, wander around the extensive gardens or attend a seminar to learn all about the art of blending wine. For a more traditional winery experience, travel to A Rafanelli for a pared-back yet still rewarding tasting session. The facility's wines can only be bought at the winery or at selected restaurants, so grab the opportunity to acquire bottles of its fruity zinfandel or rich merlot while you can.
Other things to do
You don't have to just visit a winery or two to get the full Wine Country experience. You can jump onboard the Napa Valley Wine Train for three hours of travelling through spectacular vineyard areas and a gourmet meal accompanied by local wine. Or, you could tee off at the Eagle Vines Golf Club, Napa Golf Course at Kennedy Park, Chardonnay Golf Club or Vintner's Golf Club if you have a penchant for the green.
Alternatively, beer drinkers can take the chance to visit one of Sonoma County's excellent breweries – including Dempsey's Restaurant & Brewery and Lagunitas Brewing Co – while bike tours, hot air balloon rides and various scenic hiking trails offer lots of diversions for lovers of the great outdoors.