Why trekking is the best way to explore Nepal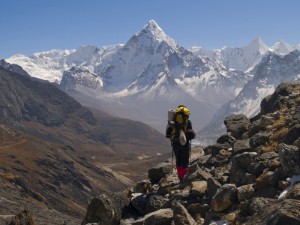 Making the decision to book Nepal trekking tours could well be one of the best things you have ever done – as this country boasts some of the most beautiful scenery on earth.
Nepal Uncovered is something of an expert when it comes to travelling in this southern Asian country, and whether you want to include a visit as part of a wider journey through Asia or you plan to stay for a few weeks here, we have Nepal treks you will love.
Part of the attraction of the tours we offer is that they include some of the most popular sites and attractions in the country, along with a few hidden gems that will see you getting off the well-trodden tourism trail.
This is because we are all seasoned travellers and Nepal is among the top destinations we have ever visited – indeed, we think of ourselves as specialists in trips to this amazing country.
Read on to learn more about what to expect from a holiday in this part of the world.
Unbeatable views and stunning scenery
The best way to explore Nepal is on foot, as this way you can travel at your own pace and really experience the atmosphere and your surroundings as you pass through, in a way you might not be able to on motorised forms of transport.
You will find so many exciting attractions here it is hard to fit them all in, such as the eight national parks, five wildlife reserves and four conservation areas.
As a result, you may find it is best to select a trek that is tailored towards your special interests. Whatever you choose though, you are guaranteed to be overwhelmed by the stunning landscape.
A large portion of Nepal is covered with forest, while it is also home to lush subtropical plains, so almost every new place you come to will boast different views, flora and fauna.
Most famously, the country is cut through by the Himalayas and is actually home to eight of the world's 14 highest mountains.
In light of this, it should come as no surprise that one of our most popular tours is the Everest base camp trek, where you will pass by ancient monasteries, through the capital city of Kathmandu and on towards the mountain itself.
Depending on what tour you choose, you could also expect to see the staggering Annapurna mountain range, the stunning Gokyo Lakes or the sacred Kali Gandaki River, while you may also go on a safari through the Chitwan National Park or white-water raft down the Trisuli River.
Trek through the country with Nepal Uncovered
At Nepal Uncovered, we endeavour to come up with tours of this beautiful country that are unforgettable.
Each of our treks is designed to do this location justice, taking in the awe-inspiring vistas and scenery.
You may be surprised to learn that there is a trip available for many ages and abilities – and you could even book one of our breaks that is designed for families.
As a result, you are sure to find the holiday that is perfect for you and, if there is anything else you need, we will do our best to tailor our treks towards your personal requirements.
We are a trading name of Uncover The World Limited and so are covered by Travel Trust Association and liability insurance, giving you the peace of mind that your trip is protected.
Start planning your Nepalese adventure today and call us on 0845 130 48 49.

---