Toronto's top cultural attractions
Friday, 25 May 2012 9:29 AM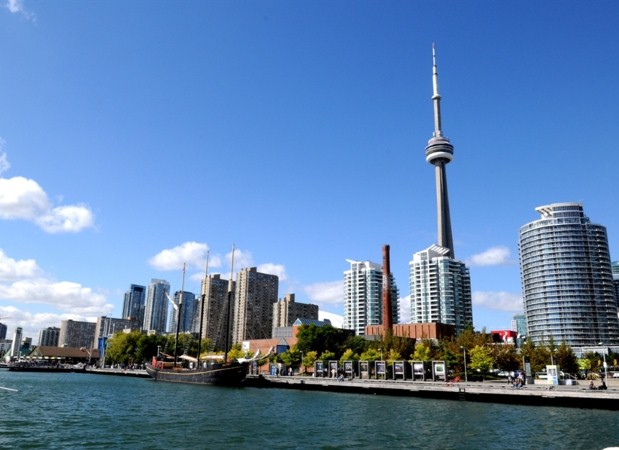 ---
The largest city in Canada, Toronto is a fantastic cosmopolitan destination that makes for amazing holidays. Brimming with cultural attractions, it is a great place to see world-famous buildings and explore fascinating museums. Discover the city's top cultural highlights with our guide.
CN Tower
Toronto's most famous attraction is, undoubtedly, the vast CN Tower. Once the tallest freestanding structures in the world, it remains the highest in the Americas at a huge 1,815.5 ft. As well as being impressive to look at, it is home to a host of great attractions at both the base and the upper levels. If you're keen to learn more about how the structure was made, for example, you can watch a documentary regarding its engineering.
However, when it comes to tall attractions, most of us cannot wait to get a little higher up and see the view. You can head to the LookOut level in a glass lift that travels at 15 miles an hour, meaning the journey takes just 58 seconds. For the ultimate thrill, try the Edge Walk. This is among the landmark's most recent additions, and it is the highest full-circle, hands-free walk in the world. You are attached to an overhead safety rail using a trolley and harness system, allowing you to lean out over the edge of the city some 1,168 ft in the air. Expect incredible thrills – and amazing views of Lake Ontario! It is open from May to October, so if you want to have a go at it, make sure you time your holiday to Canada correctly.
Art Gallery of Ontario
A more traditional cultural attraction, the Art Gallery of Ontario was founded in 1900 – but back then it was known as the Art Gallery of Toronto. Today, it is one of North America's largest art museums, displaying more than 80,000 works dating all the way from 100 AD to the present. Its galleries span everything from one of the world's biggest collections of Inuit art to contemporary pieces, making it an irresistible must-visit for art fans.
Indeed, its breadth means it is also a great place to learn about different cultures, as well as explore a comprehensive range of artistic movements. In addition to Inuit art, the museum's Canadian collection includes works by Emily Carr, Tom Thomson and the Group of Seven. The European collection displays paintings by the likes of Rene Magritte, Paul Cezanne and Edgar Degas, while you can also peruse a wide selection of modern art and photography.
Royal Ontario Museum
Another excellent attraction not to miss is the Royal Ontario Museum, which houses natural history and world cultures exhibits. This museum includes collections that combine both elements, examining the relationship between the natural environment and humanity. There are some six million objects to peruse here, with the galleries looking at civilisations from all over the world.
If you are keen to hear the stories behind some of the objects on display, it is worth taking the Director's Choice Audio Tour, which can help you find out all about some of the most fascinating artefacts. The museum is home to many gems, spanning art, iconography and tombs. Indeed, among the most famous are the Tomb of General Zu Dashou, the totem poles and the painting The Death of General Wolfe.
St Lawrence Market & Hall
When exploring cultural attractions in Toronto, there is no need to confine yourself to museums. Visiting the St Lawrence Market & Hall is a great way to experience a slice of the local culture. The market itself is housed in the South Market building, which dates back to 1845 and has been fully restored. Here, you can peruse a host of food stalls selling all kinds of speciality produce, including cheese, fish and baked goods.
Head upstairs, meanwhile, and you will find yourself in the city's exhibition hall, where you can look at historical artefacts, paintings and photographs. St Lawrence Hall is situated just a few steps away from South Hall and, while the market is not held there, it is worth taking a look, since it is famous for being one of the best examples of Victorian Classicism in the city. It is easy to spot, thanks to its clock tower, which is decorated with copper.