Why Thailand is the perfect place to teach English while travelling
Thursday, 20 October 2011 9:30 AM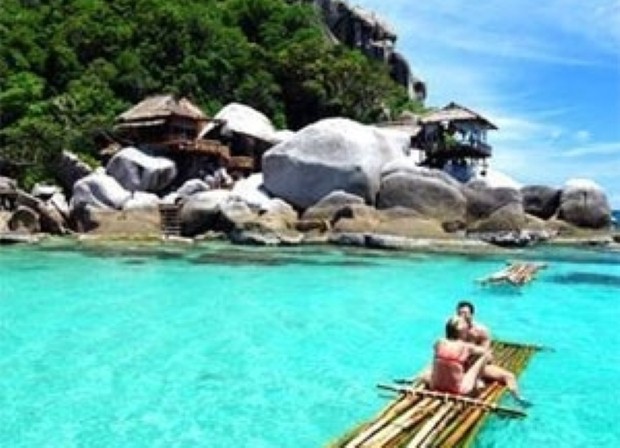 ---
If you are keen to give something back to every new place you visit in the world, there is no better job than that of a volunteer in Thailand.
Thanks to its rapidly rising tourism industry, there are plenty of opportunities here for people who speak English, but many of the government schools simply do not have room in their budgets to hire one of these teachers.
This is why choosing to volunteer your time and skills in the classroom will be so appreciated and could make a real difference to these children's lives.
Nowhere is this more true than in Mae Sai, a city in northern Thailand. Here, you can help the local hill tribe kids get to grips with conversational English, while enjoying being located in a part of the country that is becoming one of the most popular with visitors.
Don't miss out on the opportunity to go trekking through the local landscape, or visit the city's many market stalls to sample some of the fresh produce.
Another place that is a little off the beaten track and where your time as a teaching volunteer will be appreciated is Rayong, which lies some 180 km from Bangkok on the east coast.
Here you can help students at the state schools – where class sizes are large and any one-on-one assistance could really benefit the kids – as they learn your native language.
On your days off, why not relax on the beaches before ordering a plate of the mouthwatering seafood that comes from this province?
Another amazing place to visit and volunteer is Chumphon. This area has been largely unspoilt by the tourism industry and boasts beautiful scenery, while there are also beaches and opportunities to go paragliding, snorkelling and diving.
During weekdays, you will be able to get stuck into extra-curricular activities with the local kids, such as arts and crafts or sports, as well as teaching them English.
While you may be keen to visit some of Thailand's hidden gems, many of the people who come here flock to the paradise islands that lie off its coast. If you want to head here too, you will find there are still plenty of volunteering opportunities, such as the project running in Koh Tao.
With a lively nightlife and plentiful diving opportunities, not to mention the gorgeous sandy beaches, it is no wonder so many visitors return here year after year. As a result of all these visitors, passing on your English skills could once again make a real difference.
Because the schools are located within the tourist areas, local children may one day be able to work within the industry thanks to their new-found language skills.
In the here-and-now, you will be ideally situated to make the most of the island's attractions and you'll have the weekends free to explore. There is also a thriving nightlife to be experienced.
With so many fascinating places to base yourself in Thailand, you may have trouble narrowing down your list – although you could visit them all as part of an extended trip.
One thing's for certain – no matter where you head to, by spending time volunteering you will never forget your time in this beautiful country, while the people you help are unlikely to forget you.