Why India is one of the most rewarding choices for teaching overseas
Thursday, 20 October 2011 9:10 AM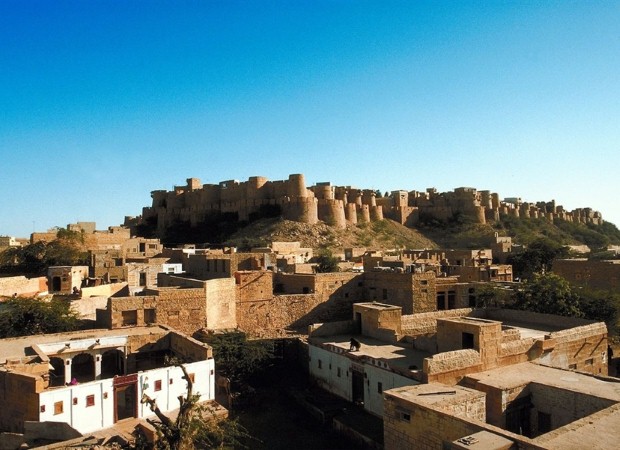 ---
If you are considering teaching overseas, India can be an excellent place in which to do so. A nation well-known for its rich history and fascinating culture, as well as diverse landscapes, it is a destination that many of us are eager to explore. In addition to being an incredible country to visit, it is also one of the most rewarding to volunteer in.
Home to approximately one sixth of the world's population, the country suffers from marked social inequalities that mean 330 million people live in poverty here. So, if you choose to volunteer in India, you will really be able to see the difference your actions make to the lives of local communities.
You can teach in the state of Himachal Pradesh, which is situated in the north of the country amid astounding views of the snow-capped peaks of the Himalayas. Working to educate children in primary schools run by the government, you will help underprivileged youngsters learn in all kinds of ways.
Among these is teaching basic English language skills and helping children to get to grips with the tools they need to hold a conversation. However, your work will not end there. You will also have the chance to improve the school's environment by helping to paint or decorate classrooms, as well as working with local teachers to create new teaching materials out of local resources.
What's more, you will assist in the development of the children's creative sides with exercises such as music and painting, in addition to ensuring they understand basic hygiene rules.
By helping out at the school in so many ways, you will really be able to see what a difference you are making, as well as immersing yourself in the culture. Your scheme will also include a three-day programme to help you understand the nation's history and culture – something that could make your experiences in the nation all the more rewarding.
Having the chance to attend various workshops during your time here too, you can take part in yoga and Indian massage classes, and even learn the basics of Hindi.
Generally speaking, you will work in the mornings during Monday to Friday, leaving afternoons and weekends free to explore this incredible region. However, you can also use your time to get involved in more community work. For example, you might like to help organise extra-curricular clubs for the children, or simply do some additional volunteering.
Meanwhile, you could choose to work in a day care centre here instead. This will involve you playing games with pre-school children to develop motor skills, creating a more pleasant environment for them to play in and general care.
With so many opportunities to make a difference, volunteering abroad here can be incredibly rewarding. Indeed, giving you the chance to help educate underprivileged children and improve their learning environment, you can really give something back while you travel.
Whether you are looking for a career break or simply a holiday with a difference, teaching in India can be a wonderful choice. What's more, if you are planning to travel for several months, you can simply add this kind of scheme into your itinerary for a rewarding, memorable experience.
Indeed, you may well find that volunteer travel allows you to get to know your chosen destination far better than many other types of travel, as you will be immersing yourself in local communities.