Learn about Cuba's history on a trip to the island
Friday, 4 May 2012 1:19 PM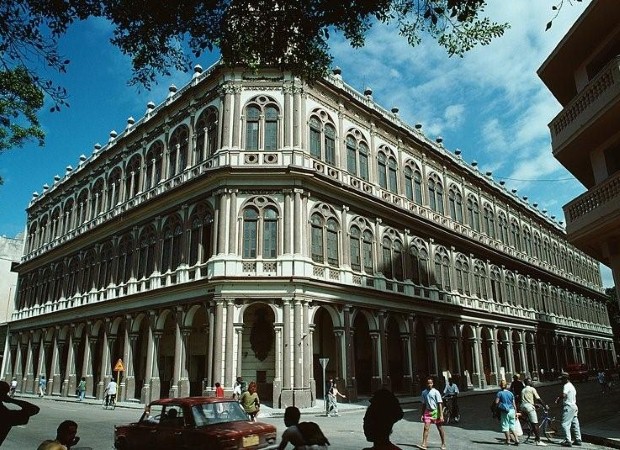 ---
There are many reasons why people are tempted to visit Cuba, from its azure waters to its golden beaches. One of the biggest draws has to be its vibrant history, with the island having changed very little over the last 60 years.
Holidaymakers who come here will find there is a lot to learn about the country, but much of this can be discovered shortly after embarking on a family adventure to this unique destination.
Get to the heart of Havana
Havana is one of the most famous cities in the world. Not only was it the heart of the Cuban revolution in the 1950s, which saw Fulgencio Batista thrown out of power, but it has also retained much of the island's character and charm despite being the largest city in the Caribbean.
In Cuba, you will be able to appreciate the diversity of the island, where Spanish dwellers have formed the Latino society, Communist leader Fidel Castro's relationship with Russia spawned Soviet slogans and former American residents have left behind traces of their own Westernised culture. Indeed, this will feel like a world away from a holiday in the USA or Europe!
One of the first things you'll learn about Cuba is why it is the way it is – and Havana is the ideal place to do this. You'll soon discover old American taxi cabs and 1950s cars lining the streets, with buildings crumbling nearby and people queuing up outside shops for their rations. This is because in 1959, Castro and the Communist Party took charge of the island.
In response to this, the US imposed trade sanctions on Cuba to reduce the threat of Communism reaching the country, which has resulted in many objects on the island appearing out of date and aged. Indeed, the iconic era isn't just remembered because the Communist Party still rules – led by Castro's brother Raul – or because posters of revolutionary Che Guevara are plastered everywhere, but also due to the fact that nothing has been updated over the last six decades.
One of the best ways to explore Havana is to simply walk along its crumbling streets, take a look at people playing bongos outside while old men enjoy a game of chess in the sunshine. You will notice impromptu salsa sessions in public areas, and hear music playing on each corner. If you do want to visit a few attractions during your stay, head to the Museo de la Revolucion. Situated in the former presidential palace, this is a great place to learn more about the revolution and other periods of Cuba's history.
Those interested in the island's export industry could head to Real Fabrica de Tabacos Partagas, a real working cigar factory. Walk around the facility where you will see – and smell – tobacco leaves being made into cigars. Learn about the crop, Cuba's agricultural industry and buy a few souvenirs to bring home.
Another place to head to while in Havana is Parque Central, an area of outdoor space that provides some respite from the hectic, busy streets of central Havana. This is a great location to visit if you want to see Habaneros (locals in Havana) do what they do best – dance, sing and enjoy each other's company. In the middle of the park is a statue of poet Jose Marti, which was put up at the turn of the 20th century and is surrounded by 28 palm trees.
Explore the countryside
While Cuba's towns and cities are bursting with character and old-fashioned charm, it is worth exploring its scenic countryside too. Many people head to the island to dance in Havana's salsa clubs or enjoy a beach break as part of a small group holiday; yet, venture further inland and you'll discover a whole different side of Cuba.
By heading to the Vinales Valley, for example, you will be able to see tobacco and coffee crops, which are two of the most famous exports from the island. See how the land has been used to grow these produce for centuries, regardless of the island's political status quo.
If you want to get to the heart of Cuban life, it is also worth visiting local communities and learning more about how this part of the country's society has been living for hundreds of years and what their culture and traditions are.
Similarly, Sierra Escambray – the island's second highest mountain range – is a beautiful destination to visit, as you can venture into the peaks and enjoy breathtaking vistas of the lush scenery below.