Manchester-themed US road trip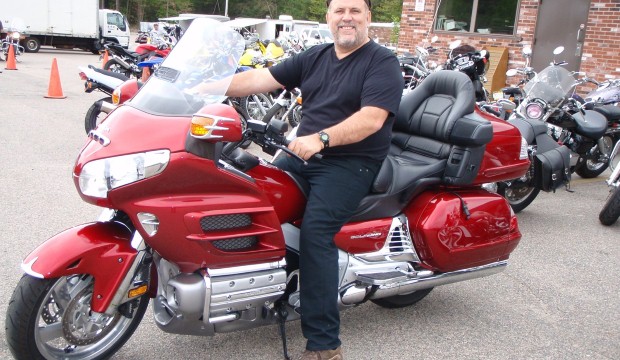 ---
The idea of dropping everything to travel around the USA by motorcycle is something most people will only ever get to dream of.
Mancunian rider Pete Johnson was no different until Bennetts – the bike insurance specialist – gave him the chance to fulfil his dream.
Now, Pete is riding across 30 American states on a mission to visit all 33 places, which share a name with his hometown of Manchester.
The entrepreneur had been planning his trip – which includes Massachusetts, North Carolina, Kentucky, New York and Conneticut – for three years. But after his business collapsed last year he threw away his maps, plans and the dream itself, thinking he'd never get to do it.
In a last ditch attempt he submitted his story to the Bennetts Biking Dream website, which was set up last year to fulfil £80,000 worth of biking dreams as part of the specialist bike insurer's 80th anniversary celebrations. His passion stood out and he was selected from more than 5,000 submissions.
Pete will be blogging and uploading photographs throughout his trip, as he undertakes a true trip of a lifetime.
You can follow his travels through Travelbite.