Visiting France's historic shores
Sunday, 12 January 2014 10:11 AM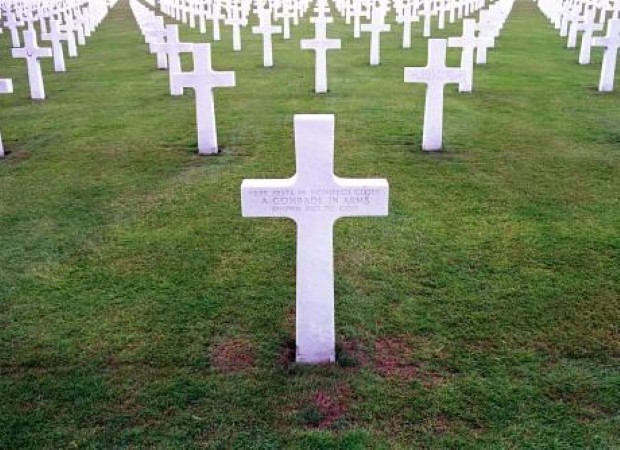 ---
France is a wonderful place to travel to, being popular among those who have a passion for fine gastronomy, sunshine and lovely landscapes. It also has a fascinating recent history, with its shores having international historical importance.
It is here that some of the most famous battles of the second world war took place, including the Battle of Dunkirk. If you're keen to travel to France and learn more about this part of its history, one of the best – and most enjoyable – ways of doing so is on a cruise.
You can find out more about individual itineraries on this website, while we've given you an outline of some of the places to visit – and why – below.
Dunkirk's World War II history
We'll begin by taking a brief look at what makes Dunkirk such a historically significant place – though if you're already passionate about World War II history, this is a story you will be well familiar with.
Its importance can be attributed largely to the Battle of Dunkirk in 1940, which lasted from May 26th to June 4th. Codenamed Dynamo, a rescue operation was organised after the Germans took control of Calais and thousands of Allied troops were stranded.
To compound the problem, there weren't enough Royal Navy vessels to carry all the soldiers. So, commanders devised a plan to rescue as many people as possible by using civilian vessels – including small fishing boats – to bolster naval ship numbers and take troops to safety. Despite heavy losses, the campaign managed to save more than 330,000 lives.
Dunkirk War Museum
One of the most important places to visit during your trip, the Dunkirk War Museum tells the story of the events that led up to the famous battle. So, this is a wonderful establishment to come to if you're keen to gain a deeper understanding of the events.
Alongside a short film about Dunkirk, there is a display of a variety of artefacts rescued from the local beaches – vestiges of the battle itself. Weaponry and artillery are chief among the finds.
Memorial des Allies
Another must-visit is the Memorial des Allies, which you'll find at the top of the dyke of the Allies. This monument, of course, stands in memory of those who fell in battle in May and June 1940.
Interestingly, it is built using stones from the wharf in the harbour – another way in which it commemorates the loss of life that happened here.
Dunkirk Memorial and Town Cemetery
Our final suggestion is the Dunkirk Memorial and Town Cemetery. Looking at the memorial first, it was created in 1957 and remembers the 4,528 soldiers (of British ground forces, as well as six members of the Indian army) who fell during the Battle of Dunkirk and have no known grave.
Next to this moving memorial is the town cemetery, where more than 800 soldiers are buried, many of whom lost their lives while defending the Dunkirk perimeter during the battle.
If you do decide to explore Dunkirk with a cruise, you can pick an itinerary that focuses specifically on D-Day. By doing so, you'll have the opportunity to visit a host of other locations that have ties to both D-Day and other World War II (and even World War I) conflicts, including Le Havre and Cherbourg.