Where can you find the best delis in New York City?
Friday, 9 March 2012 5:41 PM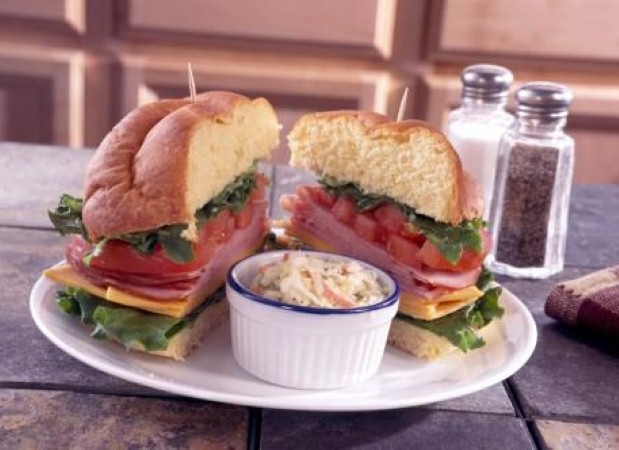 ---
New York is a city that's renowned for its food scene, thanks to its countless restaurants and, of course, its famous delis. So, where should you go if you want to have a quintessential dining experience at one of the Big Apple's delicatessens?
Here are five of the city's top establishments that you should visit while on a New York holiday.
Carnegie Deli, 7th Avenue
If you've disembarked from your cheap first class flight and have headed into the centre of town in search of some food, you should stop at this iconic deli. Carnegie Deli has been called the most famous delicatessen in America by USA Today – and with celebrities like Adam Sandler among its patrons, who are we to argue?
Carnegie Deli has been serving up sandwiches since 1939 and among the fillings you can choose from are pastrami, corned beef, smoked salmon and chopped chicken liver.
2nd Ave Deli, 33rd Street
Somewhat confusingly, 2nd Ave Deli is now located on 33rd Street (it moved back in 2006), but that doesn't change the fact that it serves up mouth-watering food – and has done since 1954. It's considered to be one of New York's top kosher delis and with specialities like its instant heart attack sandwich (comprised of two potato pancakes and your choice of corned beef, pastrami, turkey or salami) and pastrami skirt steak on the menu, you'll want to tuck right in.
Mike's Deli, Arthur Avenue
Located in the heart of Little Italy, Mike's Deli is a must if you're after a taste of this iconic New York district. This establishment has been here for over 50 years and, along with its delicious selection of sandwiches, pasta dishes and salads, it also serves a number of desserts imported from Italy.
Katz's Delicatessen, East Houston Street
Katz's Delicatessen is as much a part of New York as the Empire State Building, having been established by a family of Russian immigrants in 1888 and has developed a loyal following. The food deserves its excellent reputation, with the deli challenging customers to finish one of their large sandwiches. If you think you're up to the task, try the Rueben sandwich – a wrap filled with corned beef, Swiss cheese and sauerkraut.
Golden's Deli, Richmond Ave
What makes Golden's Deli stand out, aside from its food, is the unusual decor – it's the only restaurant in the Big Apple that features an old subway car, complete with all the original fixtures. Step inside and enjoy the 1940s atmosphere as you chow down on a matzo ball soup or large sandwich.
These are just a few of the delis you can try once you've arrived on first class New York flights.