Australia is well-known as a land of sunshine, beaches and endless 'barbies' – barbecues to you and me – but there's much more to the country than just these things.
Its cities are particularly fascinating for their cultural attractions, bustling tourist hotspots and great excursions, and one of the cheapest ways of exploring Australia's metropolises on a budget is by opting to stay in a hostel.
HostelBookers has many low-cost rooms available in cities such as Sydney, Perth and Adelaide – offering a fantastic way of saving money on accommodation so you can spend more on actually exploring these destinations.
Sydney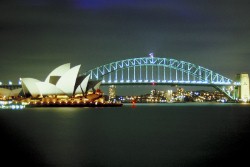 Sydney is a world-class holiday hotspot that is probably best known for sights such as its majestic harbour and the Opera House.
Other attractions include Fort Denison, its weekend markets, the Royal Botanic Gardens, the scenic area of Manly, Paddington's shops and pubs, and Bondi's surfing opportunities.
With HostelBookers, you can enjoy many of these attractions while staying at one of its numerous Sydney hostels, which include both central accommodation and guesthouses situated in quieter areas.
Perth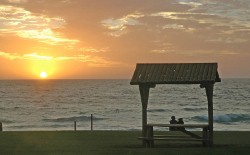 Perth may well be the perfect destination for those looking to combine a city break with some nature-themed excursions.
While in the metropolis you can enjoy cruises down the Swan River, a visit to Perth Zoo and water sports in Matilda Bay.
You might also want to experience life in the bush through a trip to Kings Park or visit one of Rottnest Island's 63 beaches – and with cheap Perth hostels located in and around the city, you'll likely be able to spend a bit more on these excursions than you would if you stayed in a standard hotel.
Adelaide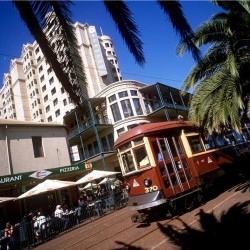 Picturesque Adelaide has much to offer travellers, including some great cuisine, almost 30 parks and easy access to the coast, where you can swim with dolphins, go fishing or learn to sail.
The city also has numerous attractions for those interested in learning more about Aboriginal culture, while the surrounding hills make for some great day trips away from the urban hustle and bustle.
You can find cheap Adelaide hostels that allow for access to all of these activities and more through HostelBookers.
---