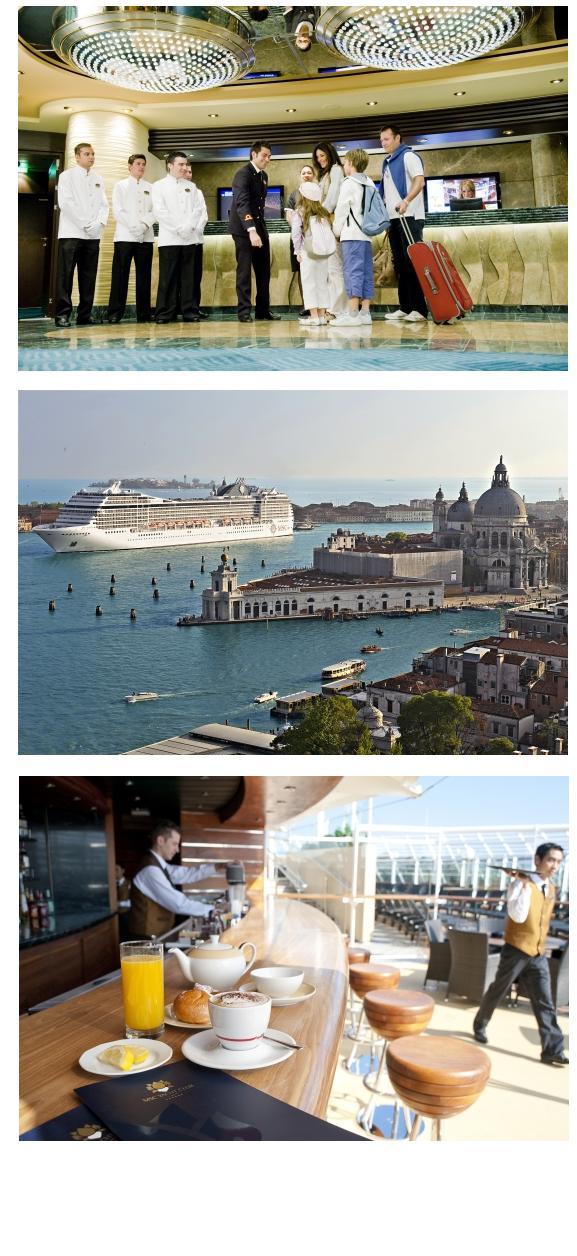 If you're looking for a holiday that allows you to relax in total luxury, searching for cruise deals could be advisable.
By going on a cruise, you can take advantage of a wide range of activities and amenities while onboard, so you can be confident of being in total comfort as you travel.
But cruises do not have to be entirely spent on the high seas.
As the ship will call at several ports during your cruise holiday, you will be able to take in fascinating towns and cities thanks to a range of excursion packages.
Alternatively, you may want to explore these areas at your leisure. With a cruise holiday you are free to do as much or as little as you like.
Cruises offer something for everyone, from families looking for a fun-filled break to couples going on a romantic sojourn.
Destinations to visit on MSC Cruises
MSC Cruises take in destinations throughout the world, so if there's a particular country you've always wanted to visit, going on a cruise can take you there.
If you want to see more of continental Europe, going on a cruise of the Mediterranean may be a good idea.
By doing so, you can take in ancient culture in Greece, sip coffee in iconic cities such as Venice and soak up the sun in Cyprus.
You can travel to the sunkissed Caribbean and spend time on the islands' golden beaches or take in Canada and the United States.
South Africa, Dubai and South America are just some of the other locations you can visit while on a cruise holiday.
Getting the best cruise deals
Our deals range from mini-cruises lasting for a few days to epic ocean voyages that are several weeks in duration, so you can be confident of finding something suitable to you.
As well as special Christmas and new year cruises, we also offer deals for solo travellers.
In addition, we have often have special deals on our late-availability cruises.
Whether you want to spend your holiday doing nothing more than lying on a sunlounger and soaking up some rays, check out historic artefacts during on-land excursions or make the most of the great onboard facilities, a cruise allows you do exactly what you want, when you want to do it.
Simply tell us what you're looking for and we will help you to select the perfect cruise holiday for you.
---