What kind of sailing holidays are there?
Tuesday, 17 December 2013 6:58 AM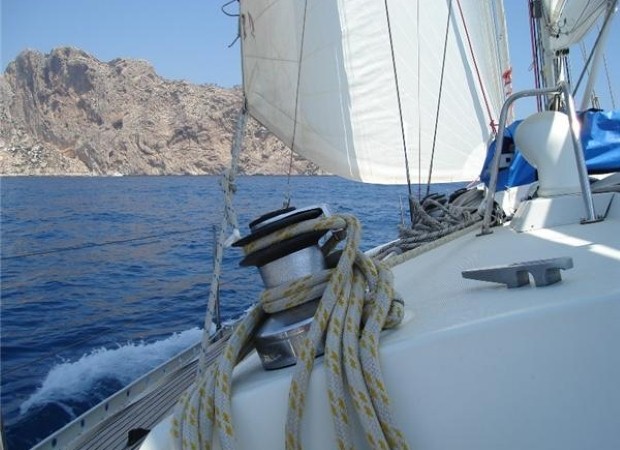 ---
If you've never been on a sailing holiday before, you could be forgiven for thinking that one yachting break is very much like another. However, this couldn't be further from the truth. There are many types of sailing holiday available – the following are the main options.
Learn-to-sail break
For those who have never captained a yacht before, a learn-to-sail holiday is the best choice. This will ensure you are taught all the basics of controlling a vessel by an experienced instructor before you are allowed to go it alone.
This is great if you've got no experience of seafaring, while it's also a lot of fun to learn to sail with your family or a group of friends. It's possible to take a sailing course in a long weekend in the UK, rather than jetting off overseas. So, you can get to grips with the basics and then book a proper sailing holiday when you're feeling confident at the helm.
Bareboat yacht charter
One of your options for hiring a yacht is a bareboat charter. This sees you renting a yacht and setting out on your own to explore the surroundings of your chosen destination. You'll need to have a basic sailing qualification in order to hire a boat in this way and make sure you're confident controlling a vessel before you set off.
The wonderful thing about this sort of sailing holiday is that you'll have complete freedom over where you go. You can seek out secluded coves and moor up for an afternoon of relaxation on a deserted beach, head for one of the local harbours and check out the cultural sites onshore or simply enjoy sailing along the coast with the wind in your sails.
It's this flexibility that makes bareboat yacht charters such a popular option. As you've got experience of sailing, you also won't be restricted over where you go, with Caribbean destinations, Indian Ocean islands and Mediterranean holiday spots all open to you. This means you can tailor your break to your interests by choosing somewhere that appeals to you, whether you want pristine beaches, historical landmarks or lively marinas.
Crewed yacht charter
For the most opulent sailing holiday, pick a crewed yacht charter. This is great for sailors and non-sailors alike, as you'll have a captain to control your vessel for you. It's ideal if you want a lazy sailing trip where you can simply relax and sun yourself on deck without having to worry about plotting a course and staying at the wheel.
In addition to a highly qualified captain, you'll also have an onboard chef who will prepare tasty meals and snacks for you in the galley. Of course, there's nothing to stop you mooring up and heading ashore to visit local restaurants, but it's great to know there's someone on hand to whip up meals if you're not in the mood to cook or go out.
Although you won't be directly in control of your yacht, that doesn't mean you'll have no choice over where you sail to – you can discuss an itinerary with your captain before you set off and tell him or her about any attractions that you'd especially like to visit.
So, that's a brief overview of the types of yachting holidays you can go on – now all you need to do is decide which is most appropriate for you and your party and, of course, choose where in the world you want to discover by boat.