Positano: drop anchor here to discover its beautiful scenery
Friday, 30 November 2012 2:40 PM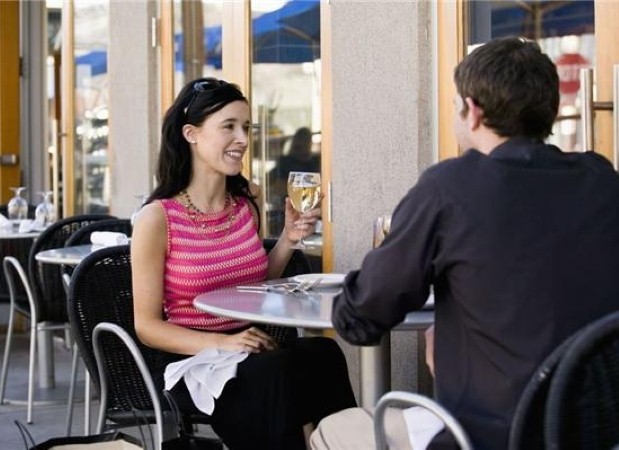 ---
The town of Positano is often regarded as the most beautiful of the Amalfi Coast, and with good reason. Choose to include this on your sailing holiday in the Med, and you won't be disappointed by its breathtaking scenery, beaches and buildings.
You will see just how amazing the scenery is when you approach the coastline on your yacht, and perhaps the first thing you will notice are the whitewashed traditional houses that are dotted across the hillside, complete with narrow alleyways and staircases.
Don't forget to pack your camera, not only so you can capture the beauty of Positano, but also the other destinations on your yacht charter itinerary, including the uninhabited Palmarola, the refined Pontine island of Ponza and Procida.
When it comes to stopping at Positano, you will need to either drop anchor, pick up a buoy or, for overnight stays, you can enjoy a protected anchorage at Chiaia Beach. It's well worth considering spending the night in the town, as it's luxurious bars and nightclub offer the opportunity for a chic evening where you can fully soak up the town's bustling atmosphere.
The main club is Music on the Rocks, a venue located at the beach of Spiaggia Grande. It is carved into a tower, truly making it a unique establishment in which to sip cocktails and dance. If a nightclub isn't your thing, there are plenty of bars and restaurants you can relax in instead.
Try and plan ahead by booking a table at an eatery that has a hillside position, rather than being more inland, as that way you can look out across the dazzling water as you toast another successful day on your sailing trip.
During daylight hours, you will have even more opportunity to appreciate Positano's highlights. Aside from the traditional buildings complete with damaged stucco and paint for an authentic feel, there is also the impressive church of Santa Maria Assunta. There are many features to this attraction, with two of the main ones being the Byzantine Black Madonna that you can spot above its main altar and the dome complete with majolica tiles.
It is well worth climbing up the steep paths and stairs to the top of the town, as the view is simply stunning. You can reward yourself with a large plate of seafood risotto or pasta and a glass of chilled local white wine at one of its cafes. Italy has a fantastic cafe culture, and with the destination offering a relaxed lifestyle, one of the best things to do here is simply people-watch from one of its eateries.
Of course, there is nothing stressful about a yacht charter around Italy, and when compared to the busy cities of Rome, Pisa and Milan, it is easy to see why many residents come to the Amalfi Coast and the nearby islands for their holidays.
As you relax in a cafe, you will notice several beaches at the bottom of the hill. La Porta, San Pietro Laurito and Arienzo are only accessible by boat, which is one of the many benefits of choosing to explore Italy by yacht. However, if you'd prefer not to venture that far to find a stretch of sand, you can head to Spaggia Grande or Spiaggia del Fornillo.
The latter beach is to the west of the town, while Spaggia Grande is closer to the centre in the east. Whichever one you choose, you can soak up the warm Mediterranean sun as you get stuck into a book. When you get a little too hot, simply walk a few paces to the cool ocean and enjoy a refreshing dip.
Aside from being able to reach hidden gems that other holidaymakers cannot, discovering Italy's islands and coast also means you can enjoy plenty of sunbathing. Whether you're the skipper or a passenger, being out at sea will give you as much opportunity as possible to breathe in the fresh air, while the deck of the vessel is your own sunbathing space.
When staying at a hotel, it is sometimes necessary to wake up early in order to secure the best spot around the often-crowded pool, but this need not be the case when travelling on your own luxury yacht.