Enjoy history and culture on yacht charter holidays in Turkey with Sunsail
Turkey is a country of contrasts offering historic ruins alongside bustling modern towns. Taking yacht charter holidays here will give you the opportunity to experience many sides of Turkish life, from its busy ports to secluded fishing villages.
Here at Sunsail, we aim to get you on the water so you can explore the country's coastline for yourself. Whether you are travelling with your family, a group of friends or as a couple, we will have a yacht charter that is suitable for you.
Much of Turkey's coast offers excellent sailing conditions, making it ideal for both novices and experienced sailors alike.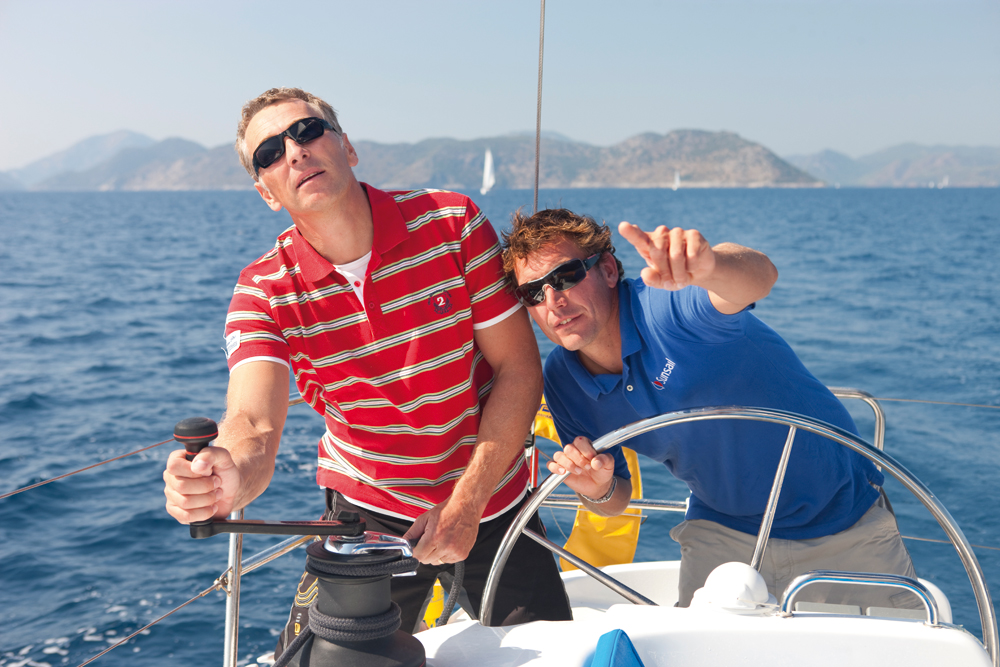 Contact Sunsail today to find out where you can go and start planning your yacht charter in Turkey.
Where can I go on a yacht charter in Turkey?
Turkey is a fascinating country that has a lot to offer any traveller, from ruins dating back centuries to beautiful scenery and vibrant towns and cities.
No matter what kind of sailing holiday you are looking for, you are sure to find it here.
When you book yacht charters in Turkey with Sunsail, you will be able to choose from three locations to act as your base. If you want to combine history with modern life, then your best bet is to head to Turgutreis to begin your bareboat yacht charter.
Here you will find fascinating streets in Bodrum town, where modern life and history seem to coexist, as well as the nearby ruins of Halicarnassus. When you set out on your yacht from here, you can look forward to discovering hidden bays where you can moor your boat for a quiet afternoon, before you head back to the hustle and bustle of the town for a night out.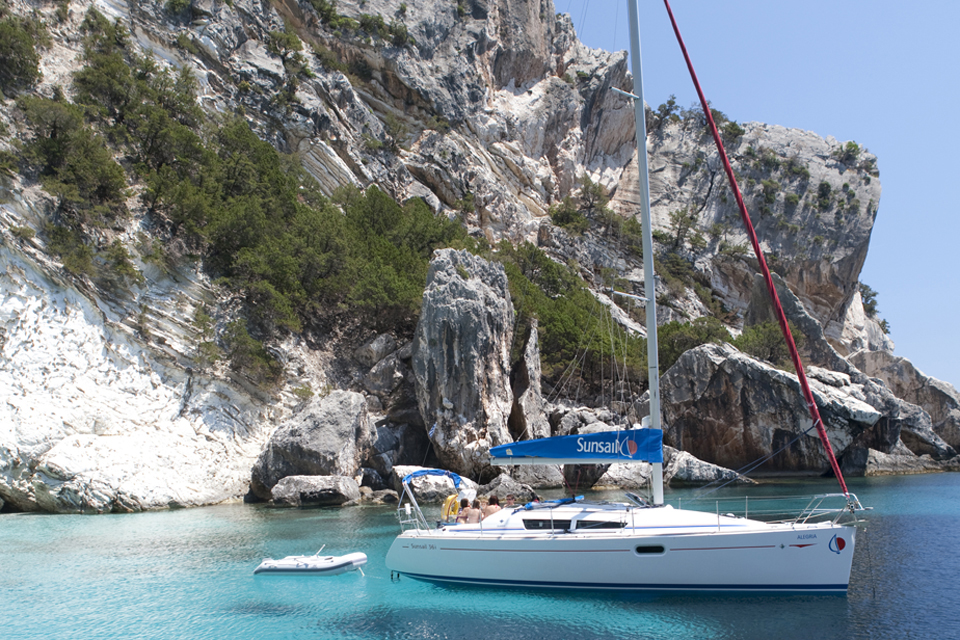 Bodrum is home to open-air nightclubs as well as many high-quality restaurants and bars so you will be able to find somewhere to enjoy in the evening.
Everywhere you go, you will find reminders of the country's history and you can enjoy the thrill of discovering historic ruins around one corner and secluded coves around the next. If you decide to meet your yacht at Orhaniye then you will have access to the picturesque Bozburun Peninsula. You can be as relaxed as you want when you take yacht charter holidays, travelling a little way each day, or making a longer journey and then mooring up for a few days at a time – the choice is yours.
The waters around Orhaniye are crystal clear, making them perfect if you want to go snorkelling or just enjoy a dip in the sea.
Whenever you stop at one of the villages or ports you find along the way, you will be treated to Turkish hospitality at its best – and the same can be said if you base yourself in Gocek. This destination affords you access to the Lycian Coast, with a stunning backdrop of mountains stretching down to the blue sea.
Restaurants offering traditional Turkish fare abound on this stretch of coastline and you can also look forward to finding the ruins of ancient cities as you travel along.
Turkey's coastline has much to offer when you take sailing holidays here, with activities and sights to suit everyone.
Book yacht charters in Turkey with Sunsail
Booking a yacht charter holiday in Turkey is simple when you come to Sunsail.
We can guide you through all the choices available and make recommendations based on your sailing abilities and the places you would like to see while on your break. Once you have chosen where you want to begin your yacht charter holiday, we will book your return flights, giving you a choice of departure airports around the UK.
On arrival, you will find that your bareboat yacht is kitted out with everything you need to enjoy your sailing trip.
From towels and bed linen to snorkelling equipment, we've got it covered so you can take to the water as soon as you get here if you want to. But if your sailing experience is limited then our friendly experts can give you some tips before you set out.
Here at Sunsail, we aim to give you as much freedom as possible so you can make your yacht charter holiday truly your own and go wherever the wind takes you.
---