Art and design school trips
Taking school groups on adventures overseas can prove invaluable in helping them learn more about their studies.
And one subject where students particularly benefit from educational trips is art and design.
While there are many galleries to visit in the UK, heading to some of the biggest exhibitions in Europe and the rest of the world can help teach pupils more about this particular topic.
If you're interested in taking your school group of budding artists on holiday, Equity School Travel can help you find the perfect trip, tailoring the expedition to suit your – and the pupils' – requirements exactly.
Where to visit for art and design school trips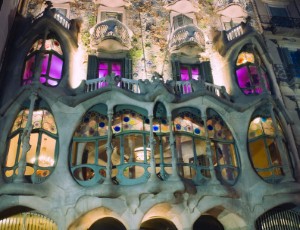 There are so many places in the world that are famous for their forward-thinking architecture and artistic history that it can be hard to pinpoint a location to visit.
We can help you pick a destination that will be just right for the type of art, artist and historical period the students will be learning about.
Europe offers a wide selection of options for art and design school trips, with Florence, Paris, Barcelona and Rome being among the best places to visit in Europe and New York an excellent destination further afield for teenagers intrigued by the subject.
You can see original works of art by Michelangelo, or examine pieces created by Botticelli.
Indeed, by embarking on an expedition to Europe, you'll be able to see some of the most famous works ever made.
Come up close to the Mona Lisa in Paris's Louvre or see examples of cubism and abstract expressionism in Venice – heading abroad gives students the opportunity to experience these pieces firsthand, giving them a far better idea of their intricate detail than a book can.
Equity School Travel can design an itinerary for you
With so many places to visit, it can be difficult to choose an itinerary that will best satisfy your students' interests.
That's where Equity School Travel can help as we have a team of experts who are specialists in different countries.
We have been creating tours for school groups since 1991 and recognise the best places to visit depending on the subject that is being studied by the youngsters.
As well as being a member of the School Travel Forum, we have been given a Quality Badge by the Council for Learning Outside the Classroom for our ability to create high-quality teaching experiences.
So if you're interested in finding out more about how to take your art and design class on an educational trip, email us today at tours@equity.co.uk or speak to one our trained advisers by calling 01273 648 248.

---