Europe is one of those places that can take you from a tropical paradise in one city to a winter wonderland in the next! Because of the sheer range of travel opportunities in Europe, you can be left feeling overwhelmed when planning your next trip. We have decided to do the hard work for you and have narrowed down your choices to find some of the best travel destinations in Europe.  Apply for your EHIC renewal and charge your camera- you are in for the adventure of a lifetime!
Tromso, Norway
Tromso is putting itself on the map in recent years thanks to its appealing alternative to wintery bliss in comparison to Iceland. Season permitting, you can hike, kayak, whale watch, ski, snowmobile and dogsled to your hearts content! Here you can expect to find minimalist chic rooms and the chance to watch the Northern Lights dance from your window.
Akureyri, Iceland
Half a decade ago, tourism to Iceland was relatively quiet and there was little interest to visit the wintery wonderland when we have such gloriously cold and blustery weather conditions here in the UK. However after cheaper deals became available on Groupon and a few series into Game of Thrones, Iceland is seeking a tourism boom like no other. Its unique culture and indescribable landscape is unlike any other in the world. While many visitors are taking to the south of the country and are focusing on Reykjavik and the Golden Circle, we have an alternative with Akureyri. Akureyri can be found on the north coast and is Iceland's second largest urban area where you can get a feel of that big city vibe.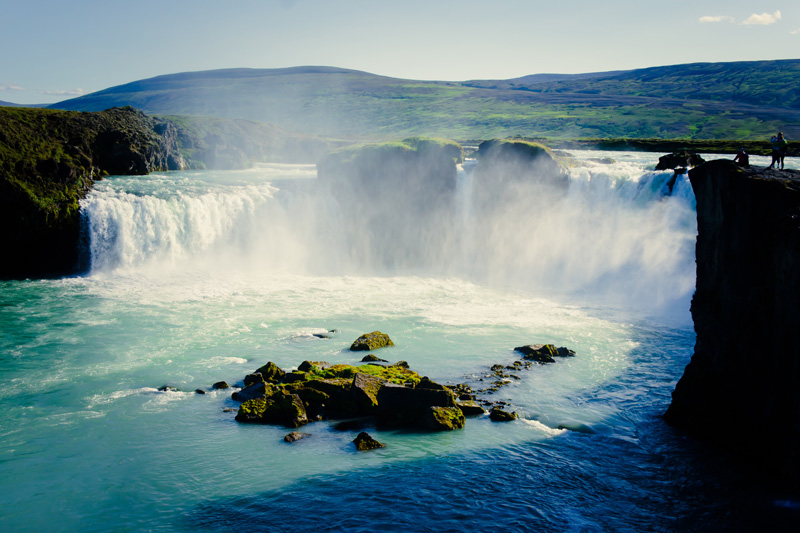 Porto, Portugal
While everyone is keen to talk about Lisbon, we think it's about time that we began introducing the glorious destination of Porto into our holiday destination search. The Portuguese capital is bright and has a positive and party-loving vibe that makes it one of the most exciting and also cheapest travel destinations. The medieval roads in Porto are littered with cool street art and are filled with cafes, boutiques and galleries- there will never be a dull moment when you're kicking back in Porto!
The Azores, Portugal
The Azores can be found a long way away from anywhere, which is why they are considered to be one of travel's best kept secrets. The chain of nine islands belongs to Portugal and lies in the mid-Atlantic. Each of them is a place where nature can be found in abundance and they make for the ultimate in environmentally friendly adventures. If you're a fan of sports and active holidays then the Azores is the best place to go- climb the cone of Mount Pico (Portugal's highest mountain) or hike and bike around Sao Jorge.
Piedmont, Italy
Italy has never decreased in popularity when it comes to attracting tourists and while Milan might be hitting the headlines with the approach of Fashion Week, there is the lovely nearby region of Piedmont that equally deserves some attention. The vine-clad lands of southern Piedmont are perfect for driving through and exploring some of the areas UNESCO listed sights and meandering your way through its ample wine towns.