As the biggest of the Greek islands, Crete is an attractive destination for travellers of all kinds – offering both the party lifestyle in Malia and a more chilled, sun-soaked getaway in the smaller surrounding towns.
We experienced the pleasure of spending four days at  St. Nicolas Bay Resort a few weeks ago.  The focal point of this stunning resort – roughly 2 kilometres from Agios Nikolaos – is unquestionably the central pool area.  This consists of the central infinity pool, a children's swimming pool, an abundance of sunbeds and a breakfast/dining area at one corner, as well as stunning sea views.
St Nicholas Accommodation
Also in this vicinity is a boutique shop, games area for older kids (with table tennis, table soccer, etc.) and, just a stone's throw away. The luxurious Poseidon  Elemis  Spa offering Thalasso treatments and  a facility for younger kids aged four and above, with adult supervision and lots of toys – a great respite for Mums and Dads seeking a little quiet time together.
There are 107 rooms and suites here, capable of accommodating up to 220 guests. We stayed in a Family Suite (Room 315), spread over two floors.  The ground floor consisted of a hallway, lounge, kitchenette, bedroom, bathroom and outdoor space with a table and four chairs, a pool and beautiful views out to sea.  Upstairs there was an additional bedroom and shower room.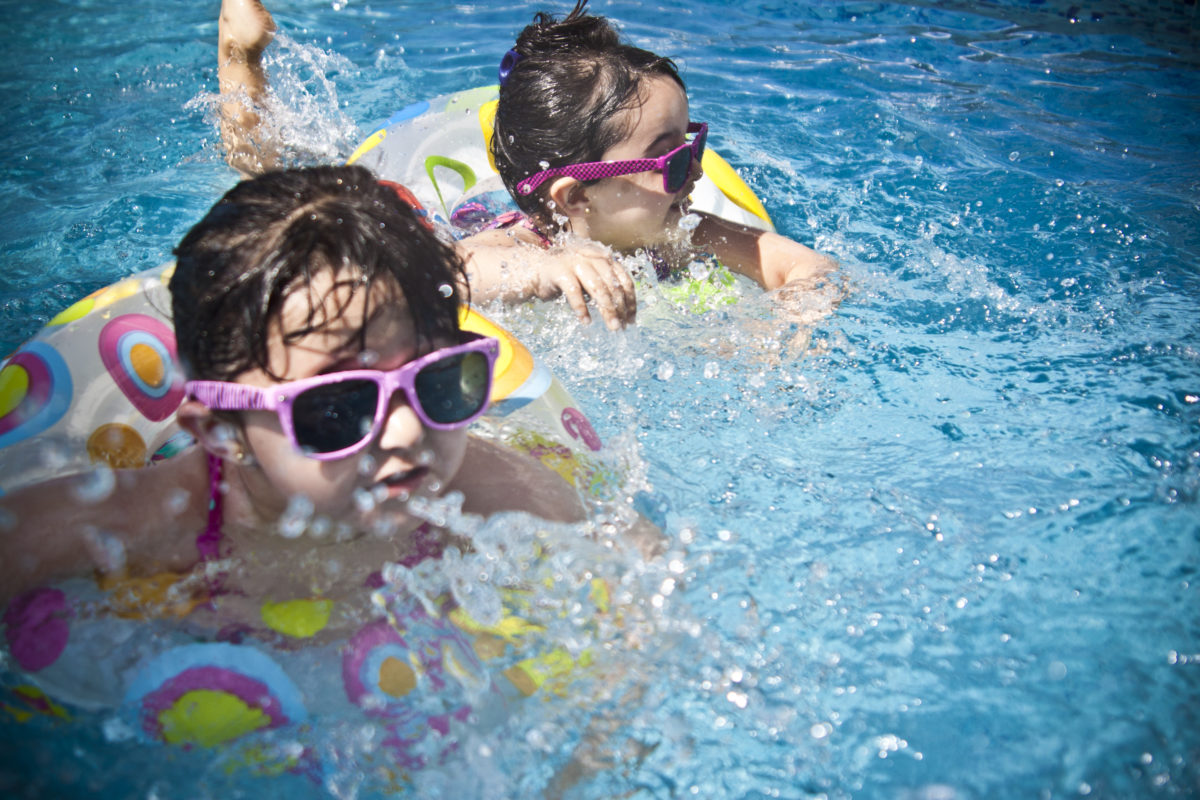 As far as dining was concerned, we opted to eat at the Labyrinth Restaurant for our evening meals.    It provided an informal buffet-style offering with plenty of Greek specialities, as well as a daily changing 'international corner' from which you could select.   During the day we had a light lunch and the occasional drink at the very relaxed Blue Bay Restaurant overlooking the Agii Pantes islands.
Moving on to the Poseidon Elemis Spa: this consists of a pool, Turkish steam baths, saunas, treatments rooms and a 'treatment cave' for two, known as Aphrodite's Bath, situated right next to the sea.   The spa has been open for five years now, with its partnership with Elemis having existed for 4 of those years. There's also a well-equipped gym with Cybex and Technogym equipment.
The Resort
This is undoubtedly the best five-star hotel in  Agios Nikolaos and locally probably only the hotels in Elounda compare.  It's no surprise that repeat business was at 28% in 2008.   While that might not seem such a high figure on first viewing but, for a resort of this kind – when you consider the multitude of options Greece and the rest of Europe  has to offer – it's a statistic with which they can feel justly proud.
A new development, acquired three years ago, is the nearby Thalassa Villas. There are six villas here, each capable of sleeping anything from 5 to 7 people. A porter service, doorman and service is available 24 hours a day. Daily rates start from 580 euros for a 3-bedroom villa out of season, including VAT and all taxes. And, of course, guests have use of  St. Nicolas Bay Resort's facilities.
St Nicolas Bay have an open roof cinema offering just that (although I can't always guarantee it's Mamma Mia). Despite the luxurious detail of the hotel, we never felt like we didn't belong, there was always something to get involved in.
I've never felt so carefree at home or in another resort before and from what we gathered from talking to other guests, I wasn't the only one.
Local Food & More
Often in areas of such beauty, there perpetually seems to be an unforgiving factor – whether that's the cuisine or perhaps the unwelcoming staff. Thankfully, I'm pleased to say that neither aspect featured in this resort, with both boxes receiving a big 'tick' from myself.
Within the resort itself, you will find several dining offerings for guests – all of which are incorporated within the half-board package and each has a distinct speciality cuisine. The Salmon Teriyaki is worth a try, as is the Lobster Risotto.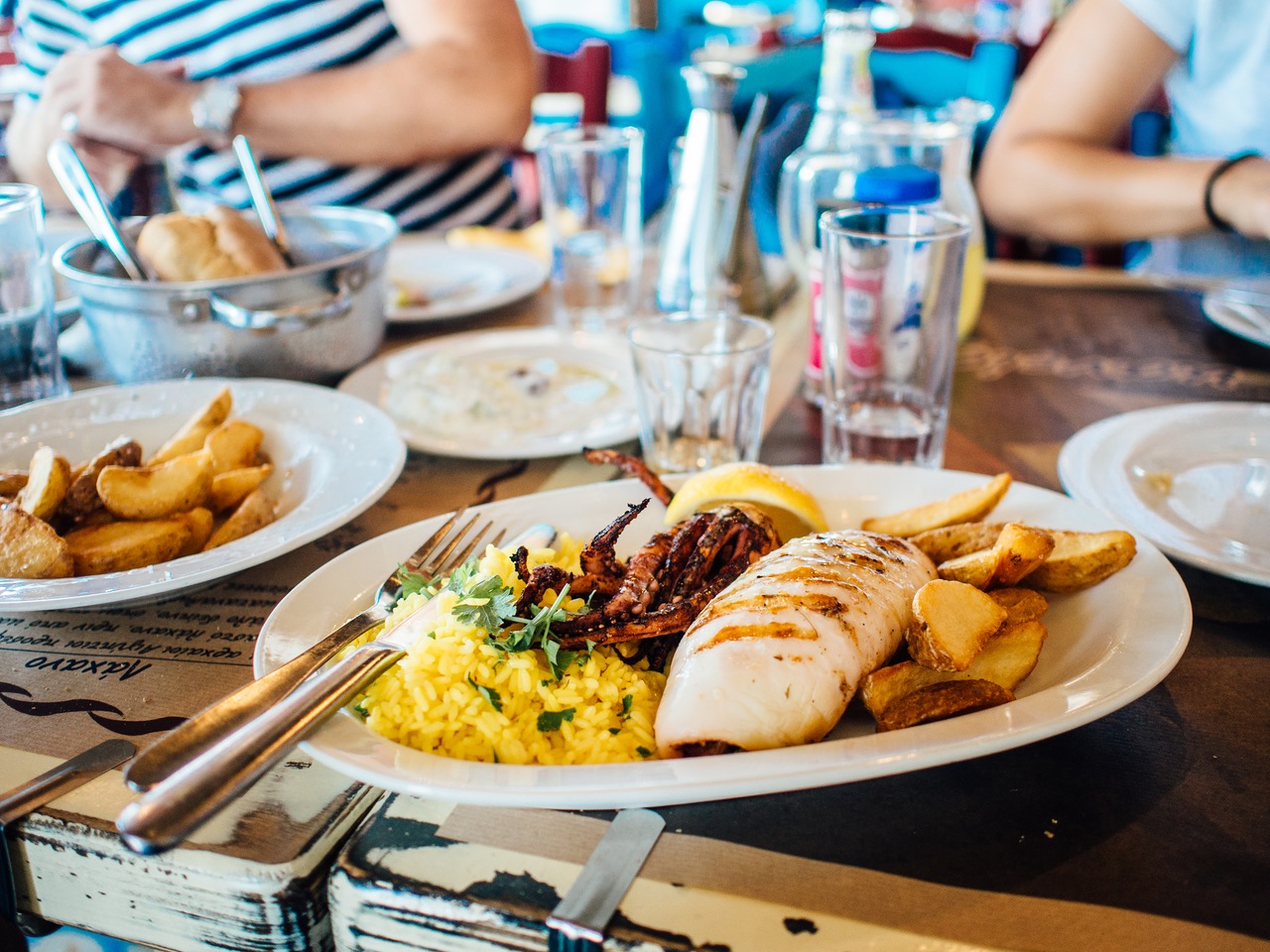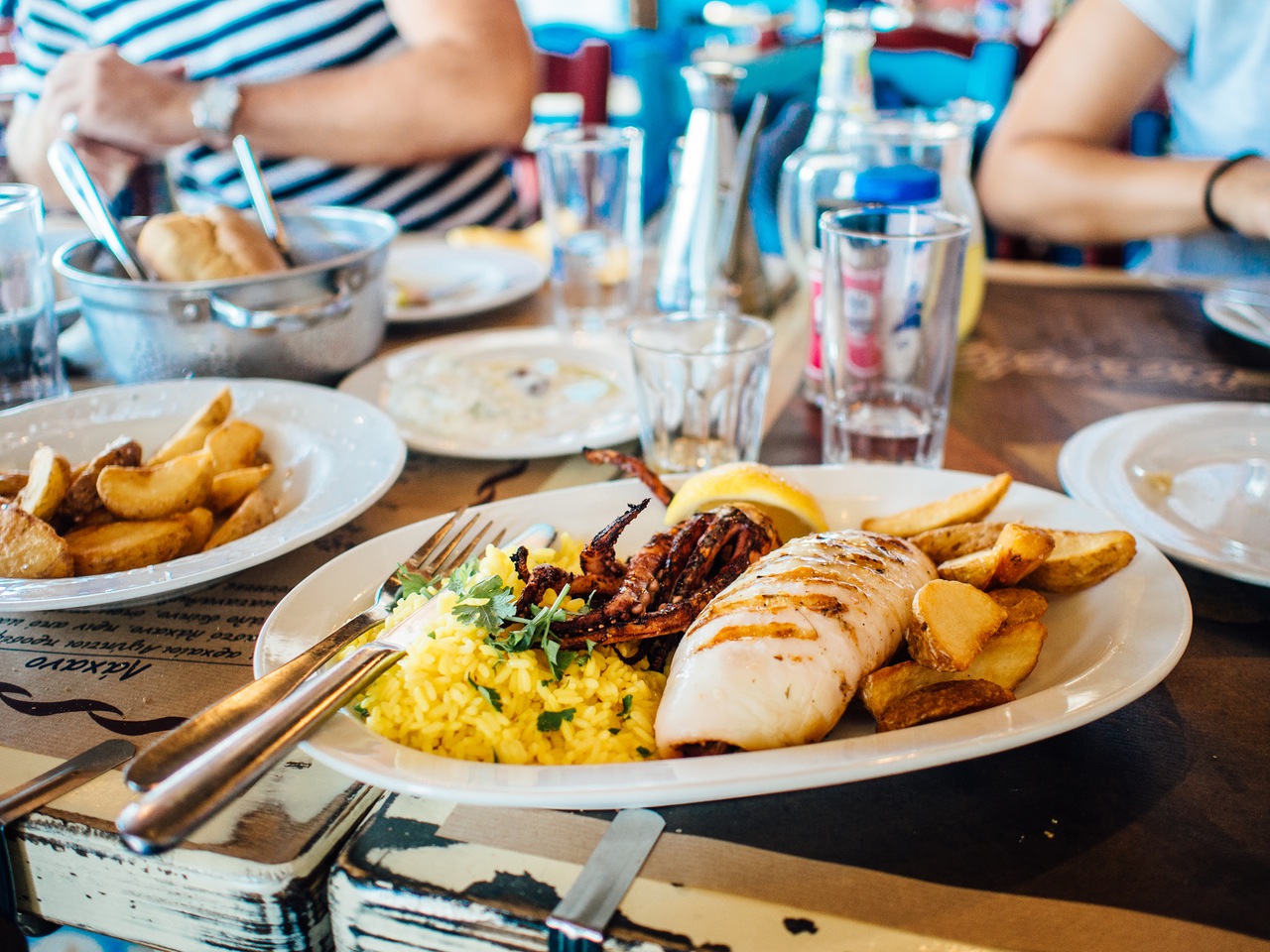 For a more real experience, The Greek Kafenion offered a combination of local dishes and traditional decor (which photographed beautifully in the night) – with a weekly hosted evening showcasing the finest the region offers.
The breakfast spread each morning was astounding, with a full range of incredible sweet treats, pastries and deserts– as well as your usual cooked breakfast, cereals and juices.
Cocktail wise, the hotel had a very extensive selection – again, which we sampled rather overzealously throughout our stay (for blog purposes).
The Local Area
Although we ate out each night, during the day – all we needed to do was laze by snooze, read novels and the pool, so going out for lunch and getting all dressed up didn't actually appeal. I believe this was my favourite part of the day – an array of skewered chicken, different types of bread and some of the finest side dishes I had ever eaten
The town of Agios Nikolaos is only a 6 euro cab ride away – if you fancy stepping from the resort for an evening, the locale offers a vast assortment of small, independent eateries.