Tuscany is a leading tourist attraction site in Italy with numerous options for luxury. The most recommended and popular areas include; Pisa, Florence, Lucca, and Volterra. This destination is ideal for families that hold an interest in agriturismo. 
We have seen the number of luxurious villas increase in Tuscany since 1998 due to the high number of visitors. 
Below we discuss the best holiday italian villas in Tuscany. 
Florence 
Florence is one of the best places to live in Tuscany. This location has picture-perfect museums, churches and palaces to make your vacation worthwhile. This city is a leading centre for buses and trains, and travellers can easily reach the nearby countryside. 
While in Florence, travellers can take trips to Pisa, Siena, and Arezzo, among others. The Academia Gallery and Uffizi Gallery are the top museums in Florence, and a guided tour will enable you to expound the city more.
However, you must spend at least two days in Florence to catch a full glimpse of the landmarks and main sights.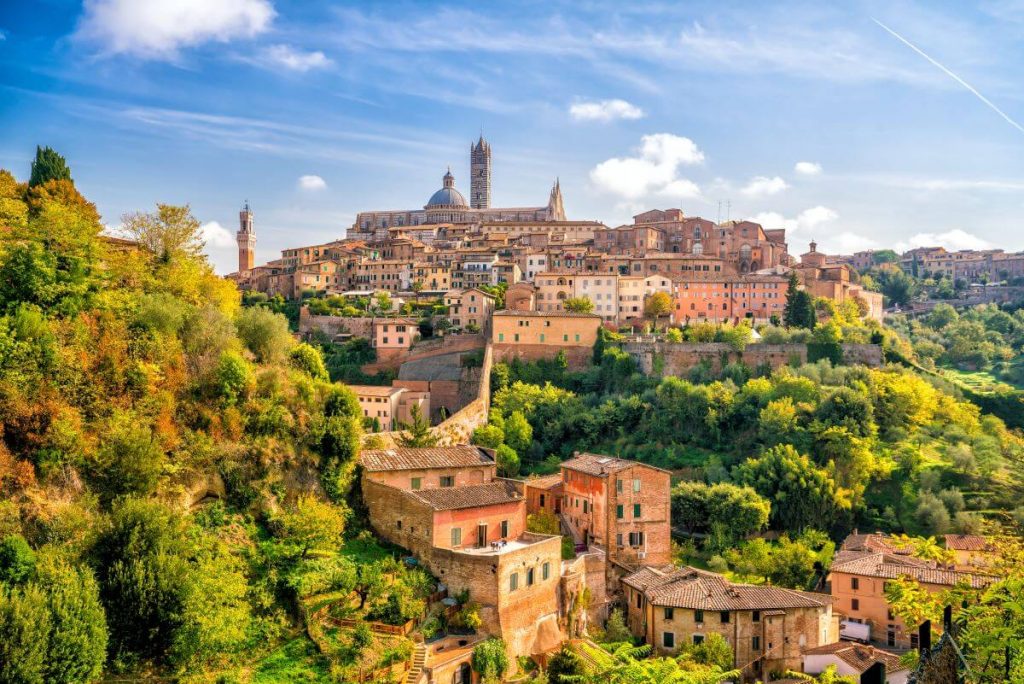 Siena
Siena is one of the most popular cities in Tuscany, and it is hard not to see why. This city is rich in art and history and has strong traditions related to its numerous districts. The main highlight of this city is the horse-riding event that takes place twice during summer. 
Siena is restricted to traffic and is one of the most visited cities here. This means travellers must go around the city using public transportation or by foot to get a complete glimpse. The train station is outside the city, but buses link to the city centre.
When visiting Siena, you are advised to head to its heart, the Piazza del Campo. The best way to travel in Siena is by train, which travellers can access from Florence. 
Pisa
Pisa is a leading destination for tourists in Tuscany, and it is hard not to see why. The Torre Pendente is the leading landmark here, but many other tourist attraction sites exist. Pisa's main features are diverse shopping centres, Gothic and medieval boutiques. 
Pisa is found in the western part of Florence, with a river flowing through it steadily. Pisa is an excellent all-around tourist destination site with outstanding bars and restaurants. 
San Gimignano
San Gimignano is a top tourist destination site located on the hilltop side of Tuscany. Hills surround this magnificent town; it is the best place to bask while enjoying the olive groves. 
San Gimignano is ideal for those who love to sightsee and wander due to its endless features. This city is tiny compared to the above ones, but still, hand endless opportunities for its travellers. This destination is known as "Medieval Manhattan," as travellers can get excellent views by climbing the tallest towers.
Final Thoughts 
Tuscany is a leading tourist attraction centre, and it is hard not to see why. The above article has discussed the top destinations here; more information on the same is available online.