Beautiful scenic views and historical sites come together in harmony in Lisbon. It's the perfect cocktail of relaxation and discovery, a place where you can sample delicious food while peering out into a historic street as the time goes by. Lisbon makes the perfect destination for a weekend getaway or a week-long break. If it's rest, relaxation and exploration that you want, then you'll find it in spades in Lisbon.
Countless activities to take part in. What makes Lisbon stand out from other destinations in Portugal is the endless number of things to do. You can head down to your local beach for watersport activities or swimming, or you could visit the Time Out Market for some cooking lessons. Prefer to bike or hike? Then that's perfectly doable in Lisbon as well. Whether you want to relax, learn or party, you can do that here in Lisbon.
Great value for your money. Compared to many other holiday destinations in Portugal or even Europe, Lisbon is one of the cheapest capital cities to stay and do things in. Drinks are cheap, food is affordable and travel is easy. Whether it's a budget weekend getaway or a week-long family holiday, Lisbon can cater to your needs.
Convenient for travellers. Thanks to the low costs of travelling in Lisbon, it's actually incredibly easy to get around. It's a compact city and you won't be taking taxis everywhere because there just aren't many vehicles around. Bikes can get you everywhere, and walking is great because of all the scenic views.
Lively nightlife scene. If you love to party, then you'll fall in love with Lisbon's nightlife culture. Head out and you'll find plenty of lively bars, lots of fantastic music and beach parties that last well into the night. With hundreds of bars and clubs available, there's no shortage of fun to be had on a night out in Lisbon.
Popular tourist and celebrity destination. Lisbon is one of the most popular destinations in Europe to visit for a number of different reasons. This means it attracts plenty of tourists, and among those tourists are famous celebrities. You can often see famous actors, singers and sporting personalities enjoying their holiday in Lisbon.
Peaceful city despite the popularity. Even though Lisbon is such a desirable holiday location, it's relatively quiet compared to some other cities. Perhaps it's the lack of cars that keep it quiet, or maybe it's the serene environment that gives you a sense of calm when travelling in Lisbon. Whatever the case is, it's a soothing city that won't give you a headache.
An endless number of beaches. Thanks to the fantastic location, Lisbon has endless stretches of coastline which makes for beautiful beaches and crystal clear waters. Locals head out to the beach all year round to enjoy the warm sands and the crisp breeze. You could take long walks up and down the coast, or you could take a dip in the waters in the morning before you head out to explore the rest of the city.
Cultural landmarks. If you're in the mood to absorb local culture and traditions, then there are dozens of places that you absolutely have to visit. Between the picturesque streets and the old architecture, you'll feel like you've been transported into the past when you go on a tour.
With so much to see and do in Lisbon, it can be difficult to pinpoint exactly where you want to go. Rest assured, Lisbon is a city that can provide for all your needs no matter what the aim of your holiday.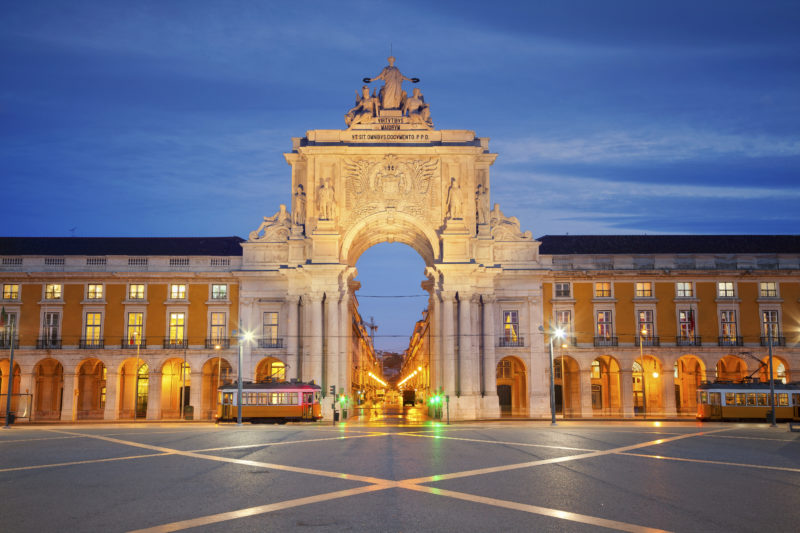 Lisbon Survival Guide
Before we start showing off some of the unique locations to visit in Lisbon, it's important to mention a few things that will help assist your journey.
Traveling Around Lisbon
The main airport is Lisbon Portela Airport. The location is fairly central and is surrounded by plenty of things to do. This makes it easy to transfer from the airport to your accommodation. You'll have no trouble getting from Lisbon Portela Airport to the city centre. Transport links are abundant and using the subway is arguably the quickest way around. It runs from 6:30 am till 1 am, giving you plenty of time to explore. Trams are also available if you want to reach hilltop neighbourhoods, but biking and walking are also acceptable. The tram service doesn't ruin as late as the subway, so make sure you plan ahead if you want to venture far from your hotel. Busses are also available and the extensive network allows you to reach virtually every corner of Lisbon that is worth visiting. Of course, if you don't mind a bit of exercise then it's also possible to travel around via bike.
The Best Time to Visit
The summer season is the perfect time to visit if you want the hottest weather and plenty of festivals. The heat gives locals a reason to travel out to the beaches and party, but you may find it more comfortable to visit during the spring or autumn season when the weather is milder yet still sunny enough to be comfortable. During these off-seasons, accommodation is cheaper and tickets are lower in price.
Things to See in Lisbon
Jeronimos Monastery
The Jeronimos Monastery is an ornate monastery that is found in Western Lisbon. This enormous religious building is a historical site that oozes with tradition and culture. It's one of the top locations to visit if you're planning a visit to Lisbon. It's one of the more decorative churches you'll find in the whole of Portugal and it has become a popular tourist destination. It's only open for 7 to 8 hours per day, and it can get quite busy if you don't make it here early.
Lisbon Oceanarium
Lisbon Oceanarium is an oceanarium located in Lisbon. It contains some stunning design and even an artificial lagoon. It's got one of the largest collections of marine life in the world. You'll get to see penguins, seagulls, sharks, rays, jellyfish and even octopuses. It's a massive building with countless things to do and marine life to discover, making it a brilliant place to take curious children. The different tanks contain different habitats, meaning they house different types of marine life. It's a well-organised oceanarium that boasts plenty of luxury modern amenities, and it's absolutely a must-visit place if you want to explore and discover.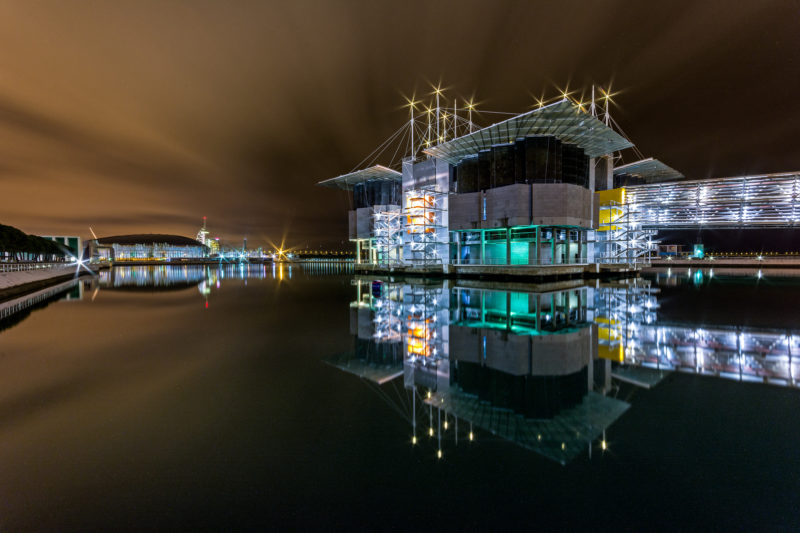 Time Out Market Lisboa
Time Out Market in Lisbon was created with one goal in mind: to offer the best shopping and dining experience that you could get in the whole of Lisbon. Everything you see here is created from a unique concept by the Time Out Portugal team. The idea was to curate everything. From the food you eat to the music you hear, everything has been put through a rigorous testing process to determine if it's worthy of being here. Everything is given either a four or five-star rating, and you can imagine it as a sort of giant food hall with only the best food available. There are currently 24 restaurants, 8 bars, dozens of shops and even a high-end music venue called Rive Rouge. If it's the best you want, then this market is for you.
Torre de Belem
Lost for where to start your journey in Lisbon? Then pick Torre de Belem, a UNESCO world heritage site and currently one of Portugal's top tourist destinations. It's a fine display of 16th-century Portuguese architecture and a tremendous landmark within an iconic location. However, do take care when surrounded by tourists. Because it's such a popular destination, it's also a prime target for opportunists that are looking to offer you tours or services for your money. Despite this, it's still one of the most popular destinations to visit in Lisbon and an absolute treat for anyone who enjoys historic sites.
Alfama District
Alfama is a charming location in Lisbon that is currently one of the oldest neighbourhoods. It's a traditional location that many consider to be the heart and soul of Lisbon. The cobblestoned lanes are testament how well it has stood the test of time, and there are plenty of things to see and do in Alfama alone. The picturesque lanes will make you feel like you've waltzed into a movie, and the trams are perfect for sightseeing around this iconic destination. You'll want to make sure that your wallet is filled with money because there are countless stores to purchase souvenirs from. Whether it's a flea market visit or a trip to an arts and craft store, you're sure to leave Alfama with a bag full of goodies.
The National Museum of Ancient Art
The National Museum of Ancient Art is one of Lisbon's most popular cultural destinations. For many tourists, this is a must-see location due to its large collection of 15th and 16th-century paintings. It's an impressive display of art and history that fuses with the beautiful architecture and design of the building. With over three levels of impressive art, this museum is one that you don't' want to miss if you have an interest in ancient art.