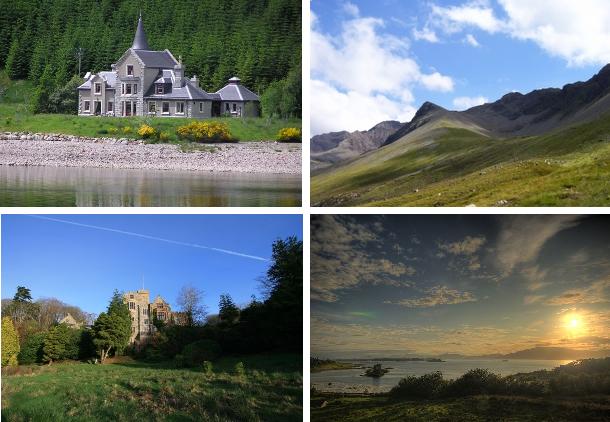 Scotland is a destination full of big sights, whether they are cities, lakes or mountains.
One of the best ways of holidaying in the country is by staying in a similarly big building – a castle.
There are many castles to rent in Scotland thanks to the fact that the country is packed with all kinds of castles, little and large.
Some of the more dramatic-looking Scottish castles are situated on the rugged coast, while others are located amid rolling green hills and glens.
If you're hunting for the perfect self catering castle for your next holiday in Scotland, Scotts Castle Holidays is likely to have just the accommodation for you.
Types of Scottish holiday accommodation
The Scottish holiday accommodation includes not just private castles, but also castle apartments, large houses, mansions and lodges.
You could find yourself staying in a castle or mansion apartment, a quaint cottage, a traditional gate lodge, a chalet or even a church tower apartment.
Castle accommodation can range from medieval to more modern establishments, while cottages may date back several hundred years or have a more contemporary feel.
Accommodation is available to sleep a variety of groups, whether you're travelling with a partner or with a large number of friends.
Many castles and cottages are located in areas of great natural beauty, while others may be situated closer to Scotland's thriving cities and towns.
Which part of Scotland should you visit?
Scottish castle holidays can be taken all over the country.
The main regions are the Highlands and islands; Aberdeen and Grampian; Angus, Perthshire and Fife; Argyll, the isles, Loch Lomond and the Trossachs; Edinburgh, Lothian and the Borders; and Glasgow, Ayrshire and Dumfries and Galloway.
Each area has its own urban and rural highlights, with the Highlands being the best for sweeping vistas of hills and valleys and Loch Lomond offering numerous watersports opportunities.
Wherever you choose to go, Scotland is diverse enough to offer exactly the type of holiday you want – whether it's a relaxing coastal retreat or a lively city break.
And with Scotts Castle Holidays, you can have a truly unforgettable getaway by staying in some unique accommodation, whether it is a cosy cottage or an impressive medieval castle.
---