Top 5 free London city apps
Wednesday, 30 May 2012 9:32 AM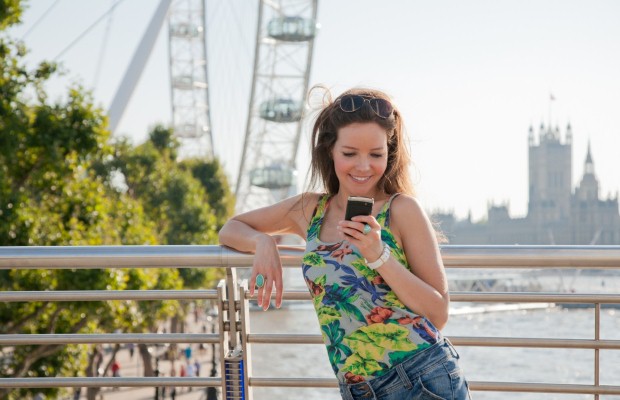 With all the exciting events and celebrations happening in London this year, make the most of the capital with these travel apps, from insider tips compiled by local experts to how to get around in the city:
For getting around: Tube Map
When you're going to be spending your days hopping around London, from sporting events to music festivals and everything in between you need an app you can rely on – and this is it. Packed full of features this app will help you plan your journey, check your Oyster balance, find stations, check departure times and so much more. By checking to see which lines have a good service, you'll be able to keep ahead of the game – and the queues.
For everything you need to know: Time Out London
An award-winning app, Time Out London is written by local experts and will help you track down the best bits on-the-go, featuring the lowdown on great museums, attractions, restaurants, bars, arts, entertainment and nightlife. Best of all, Time Out travel apps are entirely offline, so you won't receive any nasty, unexpected roaming charges!
For indecisive diners: Urbanspoon
Are you an indecisive person when it comes to what you fancy for dinner? With all the great restaurants in London, it can be a tricky task. The Urbanspoon app is part Magic 8 Ball, part slot machine, part expert restaurant guide. You choose a restaurant genre (such as Moroccan) shake your phone and it finds a good nearby restaurant for you. Keep shaking it until it comes back with something you want to try. Sorted!
For stepping back in time: Street Museum – Museum of London
A very clever app which makes the most of new technology, Street Museum: Museum of London gives you a unique perspective of London – old and new. Whether you're discovering the capital for the first time or revisiting favourite haunts, this app offers a window through time. All you have to do is choose your location from your London map, or via GPS, hold your camera up to the present day street scene and the app will overlay the historic image, from the museum's huge archives, over the current view – as if you're stepping back in time!
For insider tips: Condé Nast Traveller iPhone city guide
Put together by the experts at Condé Nast Traveller magazine, the Condé Nast Traveller iPhone city guide is packed with top tips for what to see and do in what promises to be a very exciting year for the capital. The app covers all the main London neighbourhoods, from Greenwich to Hampstead and some of the capital's most fashionable and informed faces have given their insider tips for the app, including designers Japer Conran and Paul Smith, restaurateur Jeremy King, and style guru Sarah Walter.
Follow us @travelbite