Sail into the sun with a Mediterranean yacht charter holiday
Nothing beats the freedom and excitement that comes with hiring a yacht to explore a particular area – and with yacht charter Mediterranean holidays, you can do just that in one of the most attractive regions in the world.
Imagine taking your yacht around the stunning coastlines of countries such as Italy, Greece and Croatia while soaking up the warm Mediterranean sun and stopping wherever you want for some food and sightseeing.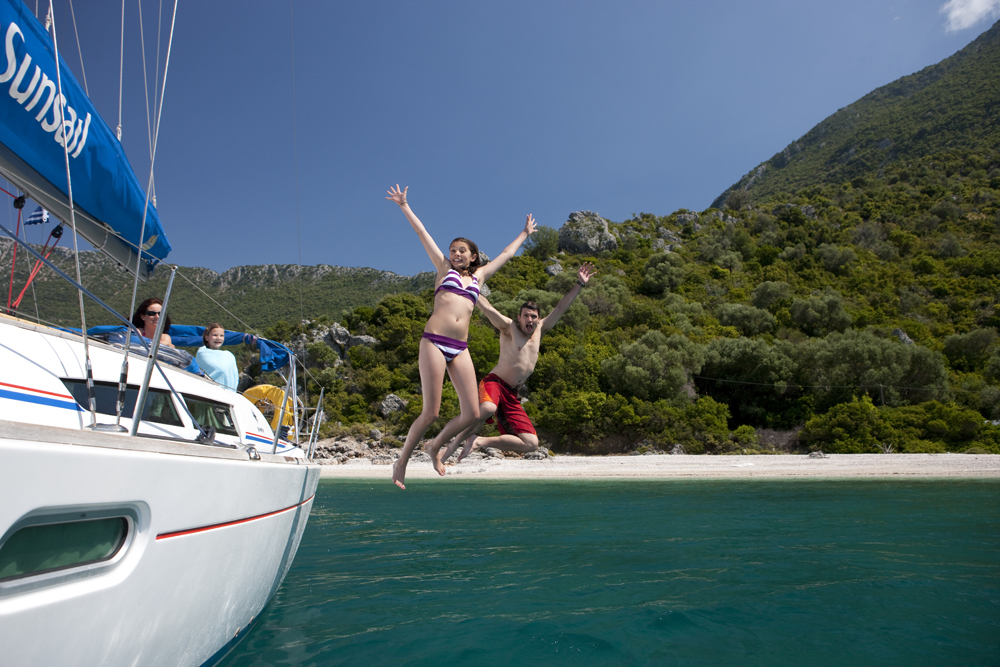 And you don't have to be experienced at sailing to enjoy this type of holiday – with yacht charter breaks from Sunsail, anyone can hire their own boat to explore the delights of the Mediterranean.
All about Mediterranean yacht charter holidays
When you book a Mediterranean yacht charter holiday with Sunsail, you can pick up your boat from one of our bases in Italy, Greece, Croatia or Turkey, depending on what your itinerary involves.
You can choose from a bareboat yacht charter, where experienced sailors take control of their own boat, or a skippered yacht charter, where less confident sailors can travel with a hired captain and even a cook if you wish.
And if you're looking to see the Mediterranean with a group of relatives or friends, we offer a flotilla sailing option that lets you hire several yachts for the ultimate social sailing experience.
If you wish to explore Italy's beautiful coastline, we have yachts available from Procida – which is located in the Bay of Naples and is something of a hidden gem – as well as from Tropea on the southern coast and Palermo in Sicily.
For yacht charter Croatia holidays, you can take sail from Pula on the Istrian Peninsula, Kremik, or the historic medieval city of Dubrovnik.
If you are looking to sail around Greece's gorgeous coast, we have bases at Vounaki, Milina and Athens, enabling you to explore different parts of the country from the sea depending on where you sail from. We also run inclusive water sports clubs enabling you to enjoy a host of pursuits while in the region.
Finally, our Turkey yacht charter options include breaks departing from Turgutreis near the resort of Bodrum, along with Gocek and Orhaniye on the beautiful Lycian coast.
Whichever destination you choose to explore, you are sure to be able to take in some stunning vistas from the sea while also visiting traditional villages, large cities and other attractions during your onshore excursions.
Each of our holidays is geared towards a particular sailing skill level, so you don't have to worry about coping with waters that are too challenging for you.
Book Mediterranean yacht charter holidays with Sunsail
If the idea of yacht charter holidays to the Mediterranean appeals to you, the easiest way to make your dream a reality is to book with Sunsail. We have been offering yacht charter holidays for over 30 years and have bases in some of the best cruising grounds in the world. Our fleet of more than 800 yachts is regularly maintained, meaning you can be sure your boat is reliable and offers everything you might need.
You can choose from a range of sizes and designs depending on the kind of holiday you are looking for and the people you are travelling with. Our expertise in the area of Mediterranean yacht charter holidays means we can offer the best advice on where to go, what to see and how to manage your yacht, no matter what your sailing skill level is.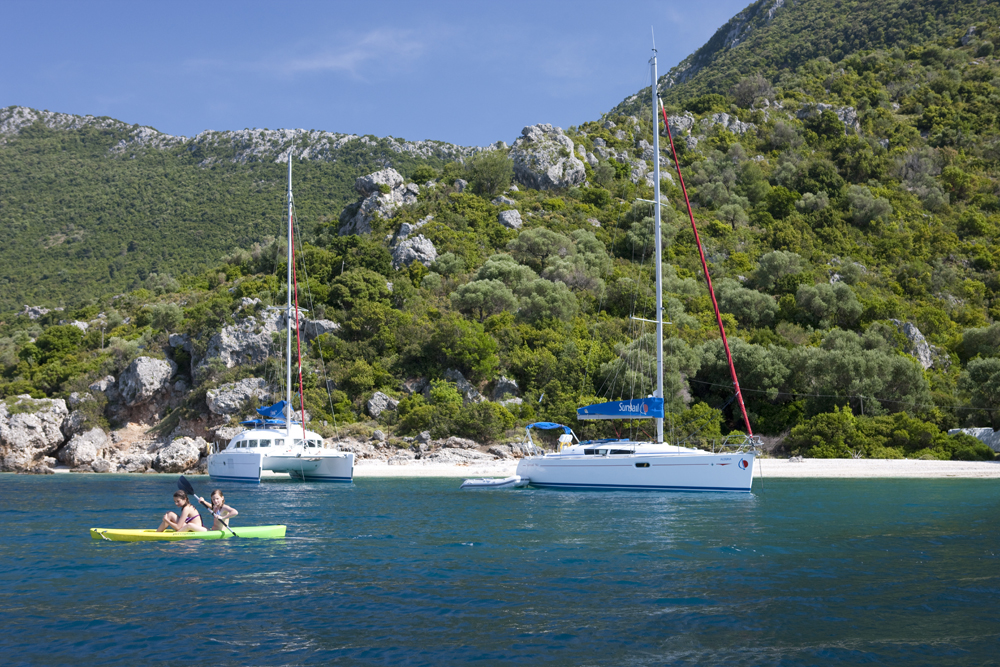 We are also great believers in responsible tourism and strive to minimise our impact on the environment at all of our sailing bases with the help of eco-friendly products such as LED lighting, solar panels and biodegradable cleaning products.
In addition, we undertake work to reduce antifouling pollution and support a wide range of charities and good causes through various events and initiatives.
So if you're looking for a Mediterranean yacht charter holiday from a reputable and experienced company, take a look at what Sunsail can offer you.
All you have to do is visit our website or get in touch with us to find out more about us and our packages, request a brochure or make a booking for the sailing holiday of a lifetime.
---