Top 5 fashion designer hotels
Tuesday, 11 February 2014 8:35 AM
These days fashion designers don't limit themselves just to catwalks – they're increasingly collaborating with luxury hotels to create a place to stay that's fit for a fashionista.
With London Fashion Week approaching, we've picked out five of the best!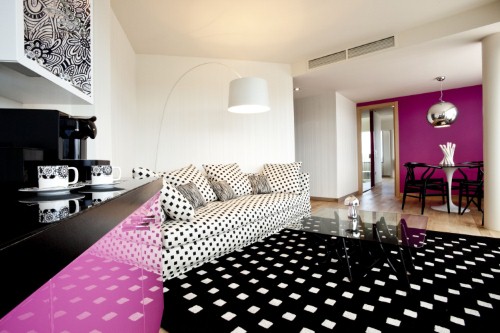 Hotel Missoni (photo: Kiwi Collection)
Located on the Royal Mile in Edinburgh, Hotel Missoni was first in a series of hotels opened by cult Italian fashion house Missoni and adds a glint of Milanese glamour to the Scottish capital's hotel scene. Overseen by Rosita Missoni, the 136-room hotel showcases her love of colour and iconic fabrics.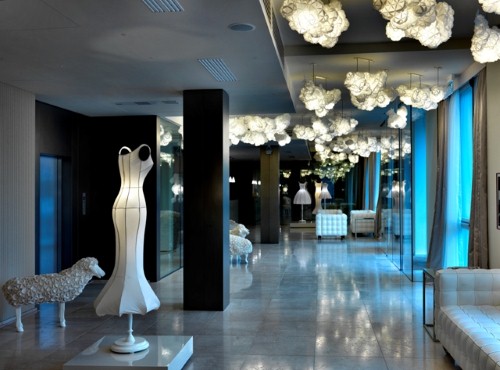 Maison Moschino (photo: Kiwi Collection)
Maison Moschino is housed in a 19th century neoclassical railway station which has been reinvented as a boutique 65-room, contemporary hotel with a whimsical and inventive fairytale theme. Highly imaginative and eccentric, this hotel is like a rabbit hole, where modern-day luxury sits side by side with teacup tables and tree branch bedposts.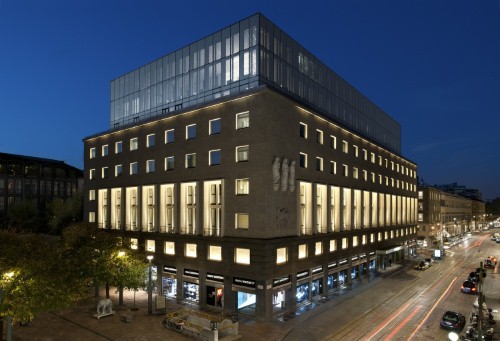 Armani Hotel (photo: Kiwi Collection)
Situated on one of the most exclusive streets in Milan – Via Manzoni – the 95-room Armani Hotel Milano embodies the sleek, sophisticated style of the Armani fashion house. The hotel to offers guests a 'home-away-from-home' experience in line with Georgio Armani's philosophy and taste, which goes beyond visual aesthetics.
Bulgari Hotels & Resorts, Bali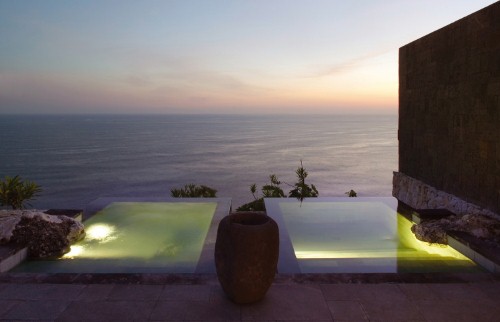 Bulgari Hotels & Resorts, Bali (photo: Kiwi Collection)
The Bulgari Resort is located in one of the most exclusive destinations in the world – perched on a cliff in Bali, with fantastic views of the Indian Ocean. The hotel group aims to convey the excitement of the Bulgari brand and its timeless glamour whilst showcasing traditional Balinese architecture, including Indonesian wood floors and floor-to-ceiling glass walls to make the most of the stunning scenery.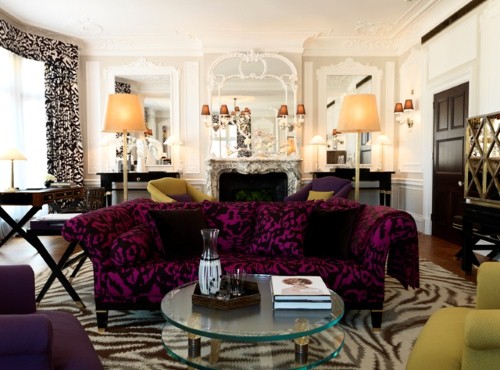 Claridge's piano suite (photo: Kiwi Collection)
A frequent guest at the iconic luxury hotel Claridge's in London, fashion designer Diane von Furstenberg turned her hand to interior design and revamped a selection of the hotel's suites – including the third floor piano suite – in 2010. Packed with bright prints and patterns, the suites breathe new life into the classic hotel and feature handcrafted items from Bali, Murano glass and photographs from Diane's own travels.
Follow us @travelbite