Things to consider when planning an independent walking holiday
Wednesday, 23 November 2011 1:48 PM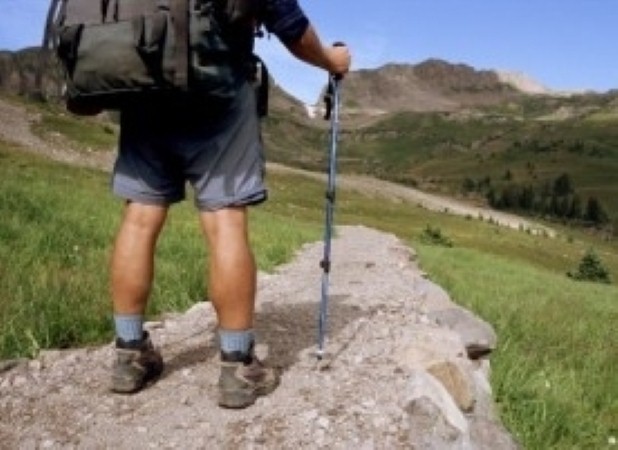 ---
Allowing you to really explore your chosen destination, walking holidays are an excellent choice for those who love getting to know new places. When planning an independent walking getaway, just what should you consider before making your booking?
There are numerous things to take into account, from more obvious aspects – such as choosing where you want to go – to deciding whether you want to base yourself at a single hotel or travel between several.
Indeed, when it comes to self-guided walking holidays, this latter decision will be a key element of your break. Typically coming in two types, walking trips can either be hotel-to-hotel or single-centre.
If you are eager to cover as much ground as possible and explore different areas, you might like to consider the former. Generally, this option will mean you change hotels every two days, allowing you to see several parts of the region as you make your way between them.
You need not worry that this will mean hauling heavy baggage though, as your tour operator will make sure it reaches your accommodation safely. All you will need to carry is any bits and bobs you would like to have with you during your walks.
Plus, during non-walking days, you will be given a whole host of information about the area you're in, allowing you to pick and choose the things that appeal most to you.
If you would prefer to be based in one place, single-centre breaks may be better suited to you. As their name suggests, these mean you stay in just one hotel and explore different walking routes nearby over the course of your getaway.
As your route notes will typically comprise information on various walk distances, times and ascents, you can select how challenging you would like your trails to be each day, making this a particularly flexible option.
This brings us to the next thing to consider – how demanding or gentle you would like your walks to be. Different holidays and locations comprise varying levels of difficultly, so when picking your break, you should think about both your abilities and what you want from your holiday.
Of course, simply choosing your destination is another important factor. If you have a particular location in mind, this might be a relatively simple choice. However, if you are unsure, there are a few things to look at.
For example, what type of walking break are you searching for? Would you like to explore glittering coastlines, or beautiful inland countryside? Do you want a holiday full of historical sites – or are you keen on sampling fine cuisine?
Asking yourself these questions can help you narrow down your options and find a getaway that's just right for you.
Among your options are walking holidays in Europe, including exploring the highlights of Tenerife, discovering the wooded hills of Tuscany and enjoying Alsace's fantastic vineyards and castles.
Whether you choose hotel-to-hotel or single-centre trips and wherever you decide to go, you know you'll be able to travel at your own pace, take breaks whenever you please and decide when and where you eat lunch – something that makes this kind of walking holiday particularly flexible.
What's more, in both cases you will receive detailed route notes and maps, so you can rest assured you won't lose your way during your walking sojourn.