The world's best places to see by bike
Friday, 15 March 2013 3:11 PM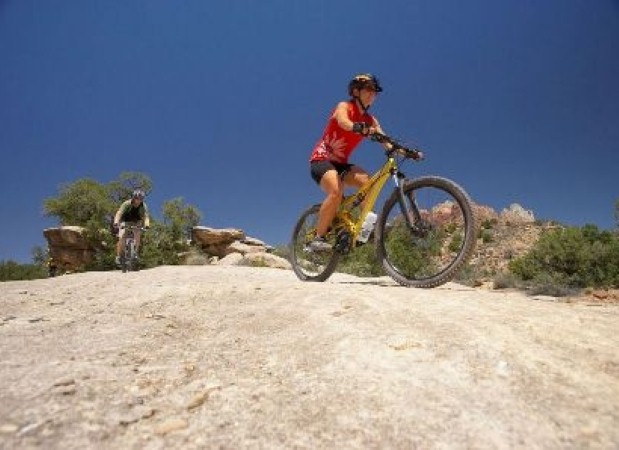 ---
Blame it on the incredible successes at the London 2012 Olympics, the growing number of bike lanes in big cities or even on the high cost of petrol: cycling is fast becoming one of the most popular modes of transport.
Not only does a two-wheeler cost next to nothing to get you from A to B, it also makes for a great workout – meaning that bikers can burn off all those excess calories while dodging traffic jams and feeling very pleased with themselves indeed.
But would you take your bike on a specialist holiday? Plenty of two-wheel enthusiasts do, so have a look at some of the best places in the world you can see on your velocipede.
Off the beaten track
Although the Karakoram Highway that runs between China and Pakistan is the world's highest international road, it is not usually the first place to spring to mind when someone mentions cycling. Start out in the western Chinese city of Kashgar, located near the country's border with Tajikistan and Kyrgyzstan, and pedal along the mostly unpaved route up to an altitude of 4,700 metres at the Khunjerab Pass, which can be found at the northern border of Pakistan's Gilgit–Baltistan region.
Along your way, you might be lucky enough to spot snow leopard, pass glaciers and see the colourful jingle trucks transporting goods between countries. There are plenty of good reasons why the Karakoram Highway is known as the Eighth Wonder of the World!
O'er hill and dale
La Route Verte in Canada is an eclectic mix of rural roads and mountainous terrain, stretching more than 3,000 miles (5,000km) from the east to the west of Quebec province. Many of the pathways are multi-purpose, so bikers will be sharing their space with hikers and light traffic from time to time. Make sure you pack your mountain bike gear as you need to be prepared for all eventualities. You will be able to stock up on equipment and food when the trails lead you around the city of Montreal, but there will be fewer opportunities to buy things when you are cycling through the more isolated areas, such as along the Saint Lawrence River and out to the Gaspesie region.
Sittin' under the old gum tree
Australia is more generally associated with watersports, as the population tends to gather along the coastline of the gigantic landmass rather than set up home in the searing heat of the bush. However, the Munda Biddi Trail in Western Australia is a biker's dream: tear through miles upon miles of 'jarrah forest' – also known as eucalyptus trees – and keep your eyes open for a host of Australian wildlife, including wallaby, kangeroos and possum.
Tell the world I'm coming home
A cycling adventure closer to home can be found stretching across our fair isle. The Land's End to John O'Groats trail is common with walkers, but you can also bike the 900 miles from south to north (or vice versa) in under a fortnight if you are reasonably fit.