Fly to Orlando and explore Walt Disney World Resort
Wednesday, 9 May 2012 12:04 PM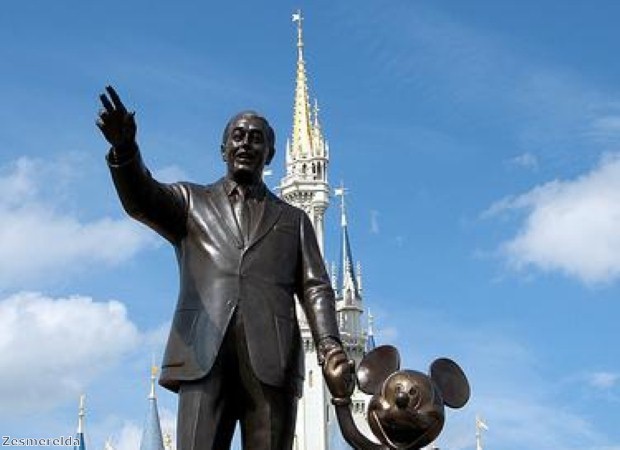 ---
If you're planning to treat your children to the holiday of a lifetime, chances are your thoughts in terms of destination have turned to Walt Disney World in Orlando. The city in Florida is a renowned holiday destination as a result of its glorious sunshine, sandy beaches and – of course – the Disney theme park it's home to.
A dream holiday location for children over the decades, Walt Disney World Resort is as popular now as ever, and it's little wonder. The dazzling park is full of thrilling rides and recreated scenes from classic children's films, as well as putting on awe-inspiring shows that will delight little ones.
Take a look at Orlando flights to find a deal that fits in with your budget; there are plenty of offers to be had if you consider booking well in advance or at the last minute. Once you've arranged your flights, you can look forward to seeing the look on your children's faces as you lead them to the gates of the park.
It takes days to get around the resort, which is roughly the same size as a town, so make sure you pack comfortable shoes. Invest in a map of the area too – you'll need it if you want to find your way around and locate facilities such as restaurants or lavatories.
The resort consists of four theme parks – the Magic Kingdom, Epcot, Disney's Hollywood Studios and Disney's Animal Kingdom – and two water parks, Blizzard Beach and Typhoon Lagoon. Begin at the Magic Kingdom, where Cinderella's Castle can be found. This is the gateway to a section of the park called Fantasyland but it is also worth exploring inside to see the amazing mural, created with real gold tiles and more than one million pieces of glass.
Children can learn to be a pirate, meet monsters, take in spectacular parades of Disney characters and much more here, while rides you won't want to miss include the Big Thunder Mountain Railroad in the Frontierland section, Pirates of the Caribbean in Adventureland and Space Mountain and Buzz Lightyear's Space Ranger Spin, both of which are located in Tomorrowland.
Over at Epcot, explore innovations and technological advances at the Future World part of the park. In the World Showcase section, meanwhile, you'll find attractions and restaurants that represent various world cultures, allowing visitors to experience China, Mexico, Norway, Canada, Morocco and other countries. You can meet and greet Disney characters here and watch live performers as you make your way around.
At the Hollywood Studios park, you might meet film stars, or even come under the spotlight! The layout is like one big movie set and you can take part in parades, watch thrilling stunt shows and go on exhilarating rides.
The last theme park, Animal Kingdom, is home to more than 250 different species and 1,700 animals in total spread over 500 acres – making it the world's largest animal-themed park. Split into seven sections, the area consists of the Oasis, Discovery Island, Camp Minnie-Mickey, Africa, Asia, Rafiki's Planet Watch and Dinoland. Board a rollercoaster, ride the river rapids and go on an African safari during your time in the Animal Kingdom. A jungle trek will allow you to see creatures such as wild bats, tigers, deer and a komodo dragon, and there are musicals to take in here, too.
Blizzard Beach Water Park is another must-visit, as here you can take a ride on one of the tallest and fastest free-falling waterslides in the world. Little ones will love playing at Tike's Peak while their older siblings can have a go at toboggan racing or try out the Snow Stormers slalom-style racing course waterslides. Remember to pack your swimming costumes as there are various pools to be found here catering for all age groups.
The alternative water park – Typhoon Lagoon – also features a range of waterslides, a wave pool and thrilling rides. Additional draws include the chance to be able to snorkel among real sharks and colourful fish at Shark Reef, and an opportunity to ride waves of up to six ft in height at the Surf Pool. There's also a water coaster, lazy river and raft rides for young children to discover before you think about catching your flights home.