Make a clean getaway on holiday
Wednesday, 4 July 2012 3:52 PM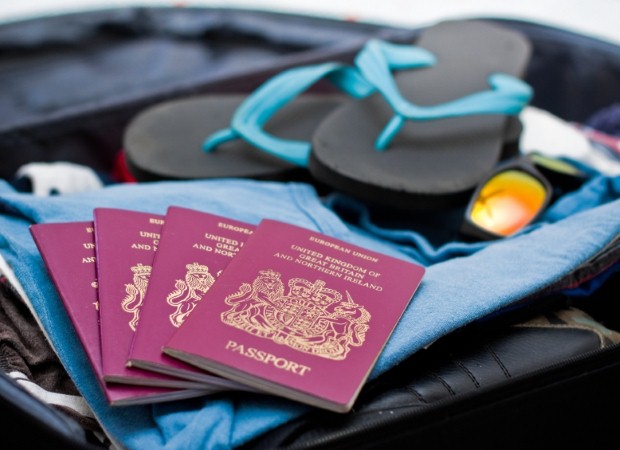 ---
Make a clean getaway on holiday
In association with Gatwick Airport
Avoid making a dent in your holiday cash before you even get on the plane with these tips for a troublefree start to your holiday
The holiday season is just around the corner in the UK, and many of us will be jetting off in search of sunnier weather. With pretty much all of us watching our wallets a bit more carefully, keeping tabs on your expenses before you get on the plane has never been more important. Here are a few suggestions for keeping more of your holiday money… to spend on holiday.
1) Pack smarter
Lots more of us are travelling with low cost airlines when we go on holiday. And that means extra charges for just about anything they can think of. Luggage is a key battleground. To avoid unpleasant surprises at check in, do your homework. Check the on-board and hold luggage policies of your airline and if you're travelling with kids see what they say about carrying pushchairs and other kiddy clobber. Do you really need to take 6 books to read and that hairdryer if it's going to cost you an extra £20 in luggage fees? If you're flying to the Far East chances are stuff like soap and shampoo, toothpaste and more will be cheap to buy there. In fact, T-shirts and shorts cost next to nothing too. The one holiday essential I would pack is sun lotion – it's not the sort of thing to compromise on quality with. And do check airline policies around boarding passes. One low cost airline in particular hits you with a huge 'print out' fee if you show up without a boarding pass.
2) Don't get cashed up
Another way to blow a big hole in your holiday cash is to change your pounds to foreign currency at the airport. If you want the security of having foreign currency in your pocket before you fly, order it in advance from an online provider. But unless you are going somewhere obscure, just don't purchase large amounts of currency before you go. It's almost always cheaper to use a card in an ATM machine in your destination – if you choose the right kind of card. There are several credit cards that offer fee free withdrawals overseas, although you have to hunt a little to find them. Even if you still use your usual debit card in an ATM to make withdrawals that will probably work out cheaper than using an exchange service at an airport. The trick though is to minimise the number of withdrawals you make. Typically you get charged every time you use your card abroad for ATM withdrawals – sometimes for making purchases as well. So, as long as you are happy carrying quite a bit of cash, the best way to avoid paying for foreign currency transactions is to arrive in your destination, make a fairly big withdrawal at an ATM and keep the cash safe.
3) Book airport hotels and parking in advance
There's a theme to this piece isn't there? Do it in advance rather than the last minute and you save money. It's no surprise that this principle holds true for two other holiday extras that people often don't think about – take airport car parks. Gatwick, my local airport and one I fly from frequently, offers savings of up to 40% if you book in advance. You can get great value last minute deals for airport hotels, but it's a really risky thing to do as there are limited options close to the airport. If you have an early flight departure consider booking a hotel plus parking package – many hotels offer them now. You park up at the hotel and get a shuttle bus from the hotel to the airport next morning. The hotel usually has your car parked off-site somewhere safe and you pick it up again from the hotel on your return. I usually have the two-year-old in tow and all the extra luggage that goes along with him when I go on holiday. Gatwick meet and greet parking was a great alternative to booking a hotel last time we had an early flight. An official driver met us at valet parking north terminal, we unloaded our luggage and he took the car off and parked it for us. It saved at least an hour – which meant we were able to get up at a relatively sensible hour. An extra £20 or so for a smoother, later check-in for an early flight is a great alternative to spending a lot more to stay the night before in an airport hotel.
4) Buy food to take on the plane
If you're flying with a low cost airline, you won't get your lunch or breakfast included for free. Airlines make a lot of money on the products and services they sell to customers whilst they are on board. Buy the family sandwiches and drinks for lunch from the in-flight trolley and you'll rack up twice as much as the same food would cost if you purchased it in departures before you boarded the plane. Boots is a particularly good bet for meal deals combining sandwich, fruit and a drink for around the £3 mark which would probably only get you a coffee and perhaps a biscuit on the plane. Don't buy drinks to take with you before you go through passport control and security – anything over 100ml will be taken off you as it's considered as security risk. Make your purchases once you are safely through in departures.