Take it all in with a Canada tour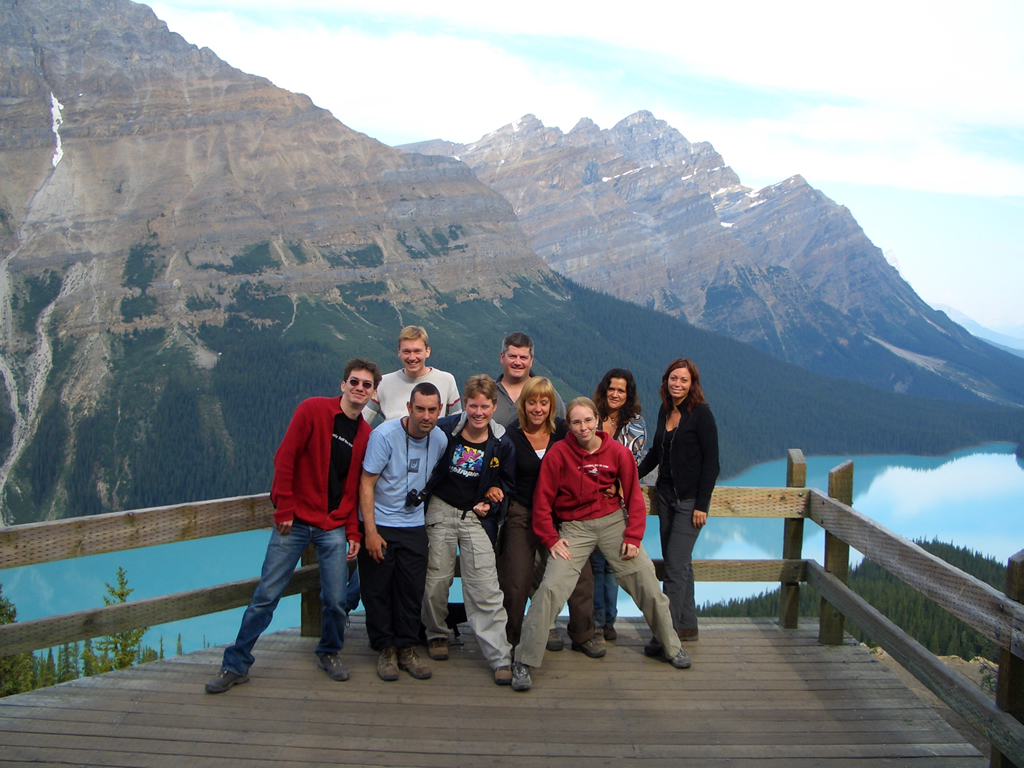 As one of the largest countries in the world, a travel experience in Canada could be described using many words. For example – vibrant, cosmopolitan and diverse are all terms that could come to mind.
However, one particularly suitable phrase that may be used in reference to the North American nation is epic. And with good reason. Measuring more than 3.85 million sq m, Canada is the world's second largest country, surpassed only by Russia.
Stretching from the Atlantic Ocean to the Pacific, with a wide variety of terrain in between, the sheer size and scale of Canada could well be difficult for travellers to comprehend. And once they have got that round their heads, deciding on what areas to take in first could well be a more challenging matter altogether.
So much to see, but where to start?
With the landscape incorporating everything from bustling urban areas and magnificent lakes to desolate forests and majestic mountain regions, visitors will be spoilt for choice for whatever it is that they want to take in.
However, for those looking for a full flavour of what this astounding country has to offer, Western Canada tours could be an ideal way to go.
The perfect place to start, however, could be in one of Canada's major cities, where visitors are sure to find a whole bevy of things to see and do the minute they step off the plane, train, coach or whatever other means of transport they have been travelling on during their Canada tour. And if cities are your thing, then a visit to Toronto will be right up your street.
With a population of more than five million, the largest metropolis in Canada is host to one of the most famous buildings in the world – the CN Tower. Once the tallest free-standing building in the world, visitors will have to take a good step back and crane their neck to try and take in this astounding piece of architecture. At 1,815 ft tall, perhaps the best way to appreciate the scale of the skyscraper is by going up to the observation deck to absorb the breathtaking views of the rest of the city.
Of course, there are plenty of other attractions, with the Art Gallery of Ontario and the Royal Ontario Museum among the numerous hotspots that culture vultures may wish to check out. Sports fans may also want to catch a game of baseball at the Rogers Centre – home to the Toronto Blue Jays – or visit the Air Canada Center where the city's basketball and ice hockey teams play.
Other major cities those on a Canadian adventure may wish to take in include Calgary, Vancouver and Montreal.
However, those looking for a more active travel experience will be pleased to know that adventure holidays in Canada offer the perfect chance to get out there and have some exciting escapades.
Into the wild
Indeed, holidaymakers wanting to get out of the city may find that the Banff National Park allows them to get back to nature. Just a 90-minute drive from Calgary, the country's largest park offers the chance to take part in horse-riding, mountaineering and hiking among other activities.
Budding David Attenboroughs will be pleased to know that a wide variety of animals can be spotted in the park ranging from cougars and wolverines to red squirrels and brown bears.
There are also a number of endangered and threatened species inhabiting the park, so making a stop off at Banff could perhaps be people's only chance to see the likes of the woodland caribou and the Canada warbler.
And should they get chance to cast a line, fishing fans may also discover rainbow trout and northern pike. The Jasper National Park is also not to be missed, with the 3,300-metre Mt Edith Cavell, Athabasca Falls and Maligne Lake – the largest natural lake in the Canadian Rockies – among the numerous highlights of Canadian rockies tours.
After a day of arduous activity, taking a dip in the Miette Hotsprings could help people to relax and ease away any pain or stress they may be experiencing. However, with 40 other national parks dotted across the country wherever a Canada tour takes them, holidaymakers should find that they are able to soak up some stunning scenery and observe animals in their natural habitat without too much trouble.
Another attraction sure to be the highlight of any tour of this great country is the majestic Niagara Falls. Straddling the border with the United States, visitors can see the wondrous waterfall in full flow from the Queen Victoria Park or a number of observation towers.
But with the world-famous Whistler ski resort and the Sulphur Mountain hot springs just two of the many other attractions that Canada has on offer, visitors to this majestic country may find that planning their trip is almost as much fun as getting out there and doing it!
---