What can I expect on a yacht charter exploring Ruza?
Friday, 21 September 2012 10:27 AM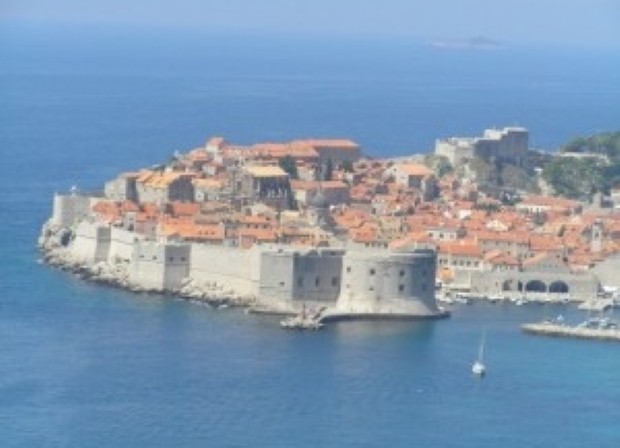 ---
Ruza is a stunning part of Croatia that is perfect for exploring by yacht thanks to the many islands that are a short distance from one another. Indeed, while the mainland of the country is interesting to visit, so too are its beautiful landmasses.
Your sailing break in Croatia will start in Dubrovnik, one of the most popular places to visit in the country. You will understand why thousands of people flock here every year, as well as why the Old City has been given the seal of approval as a UNESCO World Heritage Site.
One of the first things holidaymakers do when they arrive in Dubrovnik is walk along the city walls. You can do an entire circuit of the destination, so you'll certainly get the chance to stretch your legs after your flight and before boarding your yacht.
As well as walking along the medieval walls, make sure you visit some of the top monuments the city has to offer. While you are spoilt for choice and might only have time for a few, there is a handful that should be at the top of your list. These include the Rector's Palace, which is also known as the Town Hall, Sponza customs house, Franciscan Monastery and cathedral.
Once you have discovered the sights of Dubrovnik, it is now time to board your boat and set off around the nearby islands. Sipan is part of the Elaphite group and while there isn't much to do on the isle itself, it is a charming place to pick up some supplies for lunch, such as local wine, ham and cheese. You are also only half a mile away from Ruda, an island that has some amazing snorkelling and scuba diving sites.
The next part of your yacht charter will no doubt be the island of Mljet. This is usually described as one of the most breathtaking islands in the entire Adriatic, and there are many reasons why it is often awarded this title. For a start, it is home to the Mljet National Park. You will either drop anchor at the village of Polac or Okuklje, with the latter a land-locked anchorage that is nestled in wooded and lush slopes.
Despite the tranquillity of the island, rest assured there is a choice of restaurants and bars you can relax in during the evening, enjoying mouth-watering cuisine and a glass or two of the local wine. Polac is also fantastic to visit, especially if you would like to go on a lovely walk or bike ride. From here, you can cross the Montokic hill to the forest's saltwater lakes, which are far too inviting not to take a swim in! This walk should take around 45 minutes and is a great way to explore the national park.
Keep your eyes peeled for a mongoose or two. These were introduced to the island to help lessen the snake population and spotting a mongoose may well be a highlight of your time on Mljet. The next destination on your sailing itinerary will no doubt be nearby Korcula. Indeed, it should only take you a couple of hours to get here, not that sailing in Ruza can ever be a chore.
With dazzling waters, blue skies, steady winds and average temperatures of between 23 and 30 degrees C, you will enjoy your time on the water, soaking up the sun and taking in the views. The island of Korcula is full of local legends and historical monuments, so there is plenty to learn about when you drop anchor here. If you want to simply lie on the beach for a while, you can do so at Lumbarda.
The stretch of sand is often viewed as one of the best across Croatia's islands, so sunworshippers will love coming here. Those of you that like to stay a little bit more active can go hiking through the woodland.
Octopus in red wine sauce is a speciality served on Korcula, so stop by one of the restaurants for some lunch and to seek some shade when the sun is at its hottest. You might like to walk off your meal by strolling along the stretch of coastline at Bilin Zal. This mixture of rocks and sand offers wonderful views of the mountains and is a lovely scene to end your sailing break with before heading back to Dubrovnik.