Summer essentials: London 2012 Festival
Friday, 13 April 2012 1:29 PM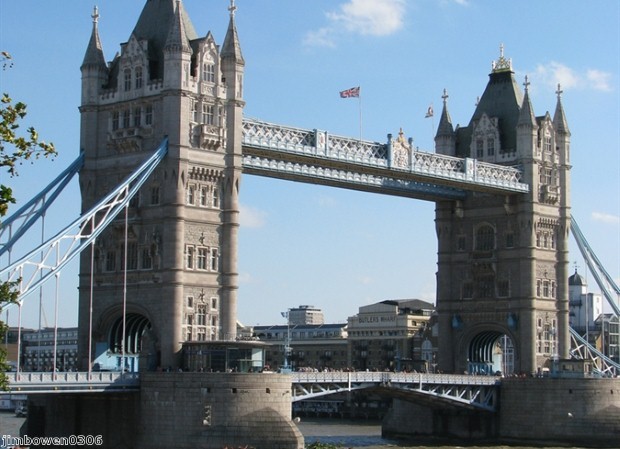 ---
At any time of year, London is a hive of activity and is ever popular with tourists both from the UK and overseas. What makes this year particularly special is the arrival of the Olympics and Paralympics – as well as the London 2012 Festival.
What's it all about?
The grand finale of the Cultural Olympiad, which has been running in support of the Olympics since 2008, the London 2012 Festival is a celebration of culture in all its forms – including art, music and theatre. Running from June 21st to September 9th, the festival will host a huge array of performances covering everything from modern-day takes on Shakespeare to classical concerts.
Many of the events will be free, while tickets for each will be released at different times, so it's important to keep a close eye on any that interest you to avoid missing out. Plus, it is worth booking a hotel in London near to the performances or exhibitions you'll be attending, so bear that in mind when searching for accommodation.
Top events to attend
Of course, which events you decide to go to will depend on your personal taste, but whether you're passionate about art, eager to see live music or want to watch some modern theatre, you cannot fail to find options that will capture your imagination.
If you're keen to combine seeing some festival events with partaking in a selection of the capital's top activities, consider booking City of London hotels. This way, you will be centrally located – depending on which you select, so it worth checking the exact location on any that interest you – and near to plenty of good transport links, making it easy to get from one spot to the next.
Among the performances music fans shouldn't miss is the BT River of Music, which takes place on July 21st and 22nd. Celebrating music from all the regions competing in the London 2012 Olympic and Paralympic Games, this free event will be staged at six locations across the city.
These include Battersea Park, which will host the Asian stage, and the Tower of London, providing a platform for the Americas. If you're particularly eager to attend the latter, The Tower Hotel is close by, so it is worth giving some thought to staying there.
Another exciting musical event is Damon Albarn's Dr Dee. This is an opera written by the Blur and Gorillaz frontman, fusing contemporary opera with acoustic pop to tell the story of Dr John Dee, a man shrouded in mystery who lived during the reign of Queen Elizabeth I. Scheduled to run at the London Coliseum, it will be performed from June 25th to July 7th.
If you're interested in art, meanwhile, the Tate Modern – a mainstay of London's artistic community – is hosting the largest exhibition of Damien Hirst's work to be held in the UK to date. Having been opened to the public on April 4th, it will run until September 9th and will feature pieces that span some 25 years of the artist's career.
The London 2012 Festival will also incorporate the World Shakespeare Festival, which showcases new and imaginative interpretations of the Bard's works from all over the planet. Among the plays you can see being given a makeover in London is Much Ado About Nothing, which will be performed at Shakespeare's Globe between June 7th and 9th. This version of the play stems from Paris and is set in an Italian restaurant. At the same venue, you can see Othello transformed into a hip hop show on May 5th and 6th.